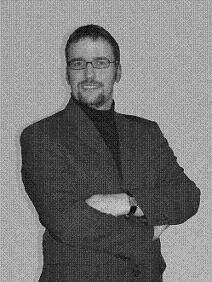 A Winter Holiday Concert
THE CHAMBER CHOIR OF CMC, HARVEY MUDD, PITZER AND SCRIPPS
CHARLES KAMM, conductor
PAUL BISHOP, piano
TUESDAY, NOVEMBER 29, 2011
The Chamber Choir of Claremont McKenna, Harvey Mudd, Pitzer, and Scripps Colleges, conducted by Charles W. Kamm and accompanied by Paul R. Bishop, will present a winter holiday concert at the Marian Miner Cook Athenaeum at Claremont McKenna College on Nov. 29, 2011. The program begins with three motets from the renaissance, by the English William Byrd, the Spanish Tomás Luis de Victoria, and the Dutch Jan Pieterszoon Sweelinck. These motets all demonstrate the renaissance period's high art of polyphony. The heart of the program is the Mid-Winter Songs by contemporary American composer Morton Lauridsen, settings of poems by Englishman Robert Graves for choir and piano. These five movements explore the emotions of the year's darker months, using a musical language that is sonically complex yet still tonal. The program concludes with French, Spanish, Russian, English and American carols.

The Chamber choir was founded in fall 1977, by professor Michael Deane Lamkin. It is currently comprised of 25 members representing four constituent colleges and a wide variety of academic majors, including music as well as the sciences, social sciences, humanities, and other arts.

Charles W. Kamm received his Doctor of Musical Arts degree from Yale University. Earlier studies include a Bachelor of Arts degree in music from Earlham College in Richmond, Indiana, and a Master of Music degree from Michigan State University. He has also studied in Vienna, Austria, and at the Sibelius Academy in Helsinki, Finland, as a Fulbright Scholar in 2002-2003. Dr. Kamm is director of choirs for the Joint Music Program of Claremont McKenna, Harvey Mudd, Pitzer, and Scripps Colleges as well as associate professor of music at Scripps College where he is currently chair of the music department.

Paul R. Bishop received his B.A. (cum laude) from the University of California, Santa Barbara, where he majored in organ and music composition as a Regents Scholar. He continued his graduate studies at UCSB in composition with British composer Peter Racine Fricker, and at the Claremont Graduate University in piano performance with Alice Shapiro. He also pursued advanced studies in piano pedagogy at USC. From 1987 - 2007, he was the choral accompanist for the Classical Music Festival in Eisenstadt, Austria. Mr. Bishop also serves as organist for the Chino United Methodist Church, and has been Performance Staff Pianist for the Scripps College Music Department since 1975.