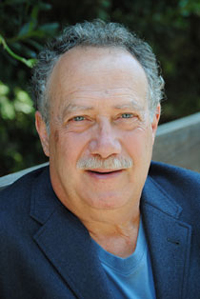 Class in California
JOEL KOTKIN
MONDAY, JANUARY 30, 2012
Described by The New York Times as America's "uber-geographer," for over three decades Joel Kotkin has been one of the nation's most prolific and widely-published journalists. An internationally-recognized authority on global, economic, political and social trends, Mr. Kotkin is the author of THE NEXT HUNDRED MILLION: America in 2050, published by The Penguin Press. The book explores how the nation will evolve in the next four decades. It has received rave reviews from The New York Times, The Wall Street Journal, The Globe and Mail, and National Public Radio.

His previous, also critically acclaimed book, THE CITY: A GLOBAL HISTORY, was published in 2006 by Random House/Modern Library. Mr. Kotkin is also the author of THE NEW GEOGRAPHY, How the Digital Revolution is Reshaping the American Landscape (Random House, 2000); and TRIBES: How Race, Religion and Identity Determine Success In the New Global Economy (Random House, 1993), which traces the connection between ethnicity and business success — how in-group loyalties are becoming the driving force in the new global economy.

Forbes.com. In 2010 he won the Gene Burd Award for best urban reporting.

Mr. Kotkin's visit to CMC is sponsored by the Rose Institute for State and Local Government and he will be speaking on the subject of "Class in California."