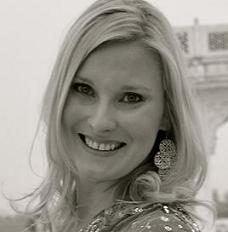 The Constitutionality of Health Care Reform and the Supreme Court
ELIZABETH WYDRA '98
THURSDAY, FEBRUARY 2, 2012
What would George Washington have thought of the so-called "individual mandate"? By looking at Founding-era sources, from the Federalist Papers to Washington's letters, Wydra argues that our Founders sought to create a federal government capable of providing national solutions to national problems - national problems such as the nationwide health care crisis that saw millions of Americans unable to access quality, affordable care. This original understanding of the powers of the federal government has been carried on through Supreme Court rulings from the Founding to the present, and Wydra discusses possible outcomes for the challenges to the constitutionality of the Patient Protection and Affordable Care Act when the Supreme Court rules on the case later this year.


Elizabeth Wydra is the Constitutional Accountability Center's Chief Counsel. The Constitutional Accountability Center (CAC) is a think tank, law firm, and action center dedicated to fulfilling the progressive promise of the U.S. Constitution's text and history. She frequently participates in Supreme Court litigation, for which she has been honored for her exemplary writing, and has argued several important cases in the federal courts of appeals. Elizabeth joined CAC from private practice at Quinn Emanuel Urquhart & Sullivan, where she was an attorney working with former Stanford Law School Dean Kathleen Sullivan in the firm's Supreme Court/appellate practice.


Previously, Ms. Wydra was a supervising attorney and teaching fellow at the Georgetown University Law Center appellate litigation clinic, and a law clerk for Judge James R. Browning of the U.S. Court of Appeals for the 9th Circuit. Elizabeth has appeared as a legal expert on "Countdown with Keith Olbermann," and for the BBC, NBC, ABC, and Fox News, as well as NPR's "All Things Considered" and nationally-syndicated radio programs.


Elizabeth Wydra has been quoted extensively in the print media and her writings have appeared in Politico, Slate, and the Huffington Post, among others. Her academic work has been published in the Syracuse Law Review, the UCLA Journal of Environmental Law, and the Yale Journal of International Law.


Elizabeth is a graduate of Yale Law School. She is currently representing more than 500 State Legislators from all 50 States, the District of Columbia, and Puerto Rico, supporting the constitutionality of health care reform in the Supreme Court.