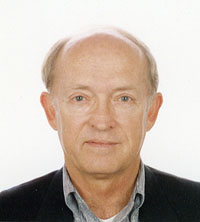 Whither Food Security—The Food Insecure Poor: What Future Awaits Them?
BARRY RILEY
WEDNESDAY, FEBRUARY 15, 2012
Barry Riley is a visiting scholar in the Center on Food Security and the Environment at the Freeman Spogli Institute (FSI) for International Studies at Stanford University. Previously he worked for more than 20 years with The U.S. Agency for International Development, mostly in Eastern and Northeastern Africa. While serving in that region he witnessed firsthand the devastating 1973 drought in Ethiopia and, ten years later, the so-called "drought of the Century" in Kenya where he was appointed by the U.S. Ambassador to coordinate the U.S. response to that event. Subsequently, he served as Director of USAID's Office of Policy, Management and Evaluation dealing with food aid and voluntary assistance globally. He moved to the World Bank in the late 1980s, serving as a Sr. Projects Officer in the Africa Region's Food Security Unit - focused on food security analysis, policy and evaluation for countries in Southern Africa.


From 1993-2009 he was a private consultant on issues of food security, food policy and food aid and undertook more than 50 consultancies for the World Bank, several U.N. agencies and numerous non-governmental organizations and consulting firms. In recent years, he has led or participated in a number of evaluations for the World Food Program, most often in Ethiopia. These have focused on issues of more relevant and timely early warning, more programmatically useful vulnerability assessments, and improving the sustained effectiveness of food aid used in support of longer term food security objectives.


While at FSI he is undertaking to encapsulate these experiences in a book on U.S. Food Aid and its relationships with food security. He is the co-author of The Development Effectiveness of Food Aid- Does Tying Matter? (2006) for OECD/DAC and of numerous reports to WFP, the World Bank and the U.S. government on food aid and food security.


Barry Riley's visit to campus is sponsored by the Center for Human Rights Leadership at CMC.