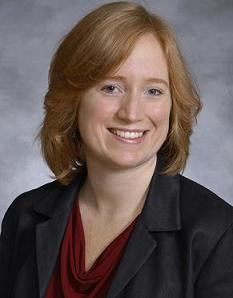 Women & Leadership Alliance Workshop
Nobody Wants To Be a Leaderette
JENNIFER WAGGONER '95
FRIDAY, FEBRUARY 10, 2012
LUNCHEON 11:30 a.m.; LECTURE 12:00 p.m.
Your leadership potential was a significant factor in why you ended up at CMC. Having teachers and classmates help you explore what kind of leader you can be, and how you can develop that potential, is an essential part of life at CMC. But whether you think leadership is gender neutral or you think having a female perspective is helpful, the prejorative implications of being a leaderette make us all laugh. Or get angry. Or worry about how to navigate something so subtle, relative, and that we thought was a non-issue in this century?


So if you don't want to be a Leaderette, what kind of leader do you want to be?


Join this fun lunch for a Socratic approach to thinking about your future. Jennifer Waggoner's life in leadership after CMC will shape the conversation, ranging from: networking and mentorship, to life choices, to leading change in teams, businesses, and across cities, states, and the world.


Jennifer Waggoner currently serves as President of the League of Women Voters of California, one of the oldest and most trusted grassroots education and advocacy organizations in our state. She earned her B.A. from Claremont McKenna (Government '95) and her Diploma (Social Policy '98) from the University of Edinburgh in Scotland, United Kingdom. Because of her experience as a Community Service Grant recipient while a junior at CMC, she became interested in pursuing social good across sectors (not being limited by ideas of "non-profit" or "for-profit"). She started her first business soon after graduating from CMC: a multi-media arts production company focusing on grassroots all-ages activism in Seattle. She has led her own consulting business for the past 5 years providing operations, communications, and finance support to a wide variety of nonprofits and socially-motivated small businesses. In November, she was recognized as a "Forward Thinker" by California Forward.