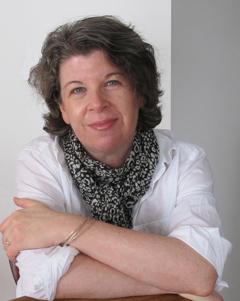 An Evening with the Author
MEG WOLITZER
WEDNESDAY, FEBRUARY 22, 2012
All around the country, the women were waking up. Their alarm clocks bleated one by one, making soothing sounds or grating sounds or the stirrings of a favorite song. There were hums and beeps and a random burst of radio. There were wind chimes and roaring surf, and the electronic approximation of birdsong and other gentle animal noises. All of it accompanied the passage of time, sliding forward in liquid crystal. Almost everything in these women's homes required a plug. Voltage stuttered through the curls of wire, and if you put your ear to one of the complicated clocks in any of the bedrooms, you could hear the burble of industry deep inside its cavity. Something was quietly happening.
-from The Ten-Year Nap, by Meg Wolitzer

Meg Wolitzer is a best-selling novelist and writer. She insists on writing fiction that explores the "possibilities of things" within her life and the lives of her readers. Her books, including The Wife (2004), The Ten-Year Nap (2008), and The Uncoupling (2011), have been praised in the pages of The New York Times and The Washington Post and by Nick Hornby, among others.


In addition to her bestselling novels, Wolitzer has written a number of screenplays. Her short fiction has appeared in The Best American Short Stories and The Pushcart Prize, and she has also taught writing at the University of Iowa Writers' Workshop and at Skidmore College.


Meg Wolitzer's visit to campus is jointly sponsored by the Berger Institute for Work, Family, and Children, the Center for Writing and Public Discourse, and the Athenaeum.