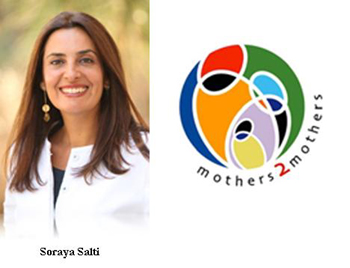 2011 Henry R. Kravis Prize in Leadership
Transforming the World Through Leadership and Social Innovation
SORAYA SALTI
GENE FALK- mothers2mothers
ROBIN SMALLEY- mothers2mothers
DIVYA VISHWANATH '11- alumni moderator
NICHOLAS EGGER-BOVET '12- student moderator
WEDNESDAY, MARCH 21, 2012
LUNCHEON 11:30 a.m.; LECTURE 12:00 p.m.
The Henry R. Kravis Prize in Leadership recognizes and celebrates extraordinary accomplishment and bold leadership in the nonprofit sector. This year, in an unprecedented decision, two winners were selected to receive $250,000 each for their respective organizations. The award recipients are Soraya Salti, regional director of the Arab educational mentoring program INJAZ Al-Arab and senior vice president of Middle East/North Africa for Junior Achievement Worldwide, and mothers2mothers (m2m), an organization that helps to prevent mother-to-child transmission of HIV/AIDS through the education and support of mothers with HIV/AIDS in Sub-Saharan Africa.
Established in 2006, the Prize is presented and administered by Claremont McKenna College and Marie-Josée Kravis and Henry Kravis. Mrs. Kravis, an economist, is a senior fellow of the Hudson Institute; Mr. Kravis, founding partner, co-chairman and co-CEO of Kohlberg Kravis Roberts & Co., is an alumnus and trustee of Claremont McKenna College. The Prize is affiliated with the Kravis Leadership Institute, one of CMC's 10 distinguished research institutes.
This luncheon is co-sponsored by the Kravis Prize and the Kravis Leadership Institute and is part of a series of workshops scheduled on March 21 featuring Kravis Prize Recipients.
To register for this luncheon and the workshops, please visit the
Kravis Prize Web Site
or contact the Kravis Prize Office at (909) 607-9303.