Athenaeum Location
Print Newsletter
April 9, 2012
Vol. 27, No. 12

UNDER THE LIGHTS presents
Dinner Theater
FINNEGAN'S FAREWELL by Kevin Alexander
MONDAY, APRIL 9 - WEDNESDAY APRIL 11, 2012
PERFORMANCE BEGINS:
SERVICE: 5:30 p.m. Mary Pickford Auditorium
DINNER 6:00 p.m.
The Finnegan family has lost their patriarch, Paddy, shortly after he won big at the slot machines in Atlantic City. You are cordially invited to his wake. Starting with a brief service in the local Chapel (Pickford Auditorium), then moving onto Vinnie's (the Ath) for dinner and dancing, we will honor Paddy by sharing kind words and drinking 'til singing seems appropriate. Things are never dull when you're with the Finnegans, so don't be surprised if there are some unexpected twists and turns throughout the evening! ;)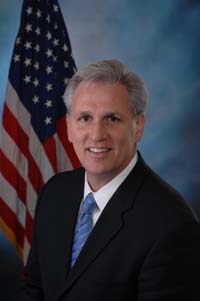 Leadership in Government: Remarks from Congressman Kevin McCarthy
KEVIN MCCARTHY
THURSDAY, APRIL 12, 2012
LUNCHEON 11:30 a.m.; LECTURE 12:00 p.m.
Congressman Kevin McCarthy has represented the 22nd District of California since 2006 — a district which spans Kern, San Luis Obispo and Los Angeles counties — and has served as the Majority Whip of the United States House of Representatives since 2010. He is committed to policies that give small businesses and entrepreneurs the confidence they need to hire, expand, invest and innovate.

McCarthy's career is characterized by early success; he started a deli business before he was 21, became active with then-Congressman Bill Thomas while in college, and in 2002 was elected to represent the 32nd Assembly District in the California State Assembly, where he remained until winning a Congressional seat in 2006. McCarthy's talk will explain how he advanced so quickly in his career: what has been important to his success, the lessons he has learned, and the various challenges and opportunities he has experienced along the way. McCarthy's talk is jointly sponsored by the Rose Institute of State and Local Government and the Kravis Leadership Institute.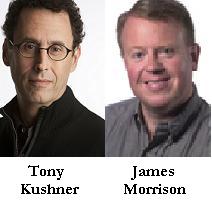 A Conversation
TONY KUSHNER
JAMES MORRISON
MONDAY, APRIL 16, 2012
Tony Kushner is among the most talented and treasured contemporary American writers. Composing for print, stage, and screen, Kushner's works confront the biggest challenges, conflicts, and conundrums of the American political identity.

Kushner is best known for the two-part epic Angels in America: A Gay Fantasia on National Themes (1993), which addresses the AIDS epidemic in Reagan-era New York and the conservative counter-revolution. His other plays include A Bright Room Called Day (1985), Slavs!Thinking about the Longstanding Problems of Virtue and Happiness (1996), Hydrotaphia: Or the Death of Dr. Browne (2000), Homebody/Kabul (2000), and Caroline, or Change (2004), the musical for which he wrote book and lyrics. Kushner has translated and adapted Pierre Corneille's The Illusion (1636), S.Y. Ansky's The Dybbuk (1914), Bertolt Brecht's The Good Person of Sezuan (1943) and Mother Courage and Her Children (1939), and the English-language libretto for the children's opera Brundibár (1938) by Hans Krasa. His books include But the Giraffe: A Curtain Raising (2012) and Brundibar: The Libretto (2003), with illustrations by Maurice Sendak; The Art of Maurice Sendak: 1980 to the Present (2003); and Wrestling with Zion: Progressive Jewish-American Responses to the Palestinian/Israeli Conflict (2003), co-edited with Alisa Solomon.

Kushner wrote the screenplays for Mike Nichols' film of Angels in America (2003), and Steven Spielberg's Munich (2005), as well as Spielberg's Lincoln (2012), the forthcoming adaptation of Doris Kearns Goodwin's Team of Rivals: The Political Genius of Abraham Lincoln (2009). His latest works are Tiny Kushner (2012), a collection of one-act plays, featuring characters such as Laura Bush, Nixon's analyst, the queen of Albania and a number of tax evaders; and The Intelligent Homosexual's Guide to Capitalism & Socialism with a Key to the Scriptures (2009).

Kushner is the recipient of a Pulitzer Prize for Drama, an Emmy Award, two Tony Awards, three Obie Awards, an Oscar nomination, an Arts Award from the American Academy of Arts and Letters, the PEN/Laura Pels Award for a Mid-Career Playwright, a Spirit of Justice Award from the Gay and Lesbian Advocates and Defenders, and a Cultural Achievement Award from The National Foundation for Jewish Culture, among many others. In September 2008, Tony Kushner became the first recipient of the Steinberg Distinguished Playwright Award, the largest theater award in the U.S. He was also awarded the 2009 Chicago Tribune Literary Prize for lifetime achievement.

The onstage interview will be conducted by CMC professor of literature and director of media studies, James Morrison. Professor Morrison teaches modern literature and film as well as occasional courses in creative writing. He is author, editor, or co-author of nine books, including most recently Roman Polanksi (University of Illinois Press, 2007) and Hollywood Reborn (Rutgers University Press, 2010). His novella, Everyday Ghosts (2011), was just published by Gemma Media.

This conversation between Tony Kushner and James Morrison is the final presentation of the year-long Athenaeum series, Shifting Perceptions.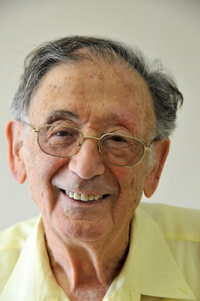 Genocide and the Holocaust
YEHUDA BAUER
TUESDAY, APRIL 17, 2012
LUNCHEON 11:30 a.m.; LECTURE 12:00 p.m.
For the eight days from April 15th through April 22nd, the United States will observe the Days of Remembrance for Victims of the Holocaust. During that week, the Athenaeum will host Yehuda Bauer, one of the world's leading Holocaust scholars.
Currently Academic Advisor at Yad Vashem in Israel, Bauer has previously taught at the Avraham Harman Institute of Contemporary Jewry at the Hebrew University of Jerusalem, the University of Honolulu at Manoa, Yale University, and Clark University. At Richard Stock College in New Jersey, Professor Bauer was the Ida E. King Distinguished Visiting Scholar of Holocaust Studies.

He presently serves on several professional committees, including the Yad Vashem Executive Committee, the Editorial Committee of Yad Vashem Studies, and the Editorial Committee of Yalkut Moreshet (the leading Hebrew Holocaust Studies Journal).

In 2006, Bauer addressed the UN General Assembly on the first International Holocaust Remembrance Day. He also serves as senior advisor to the Swedish Government on the International Forum on Genocide Prevention. Other awards and distinctions include membership in the Israel Academy of Sciences and Humanities, the Israel Prize for History of the Jewish People in 1998, and the Yakir Yerushalayim (Worthy Citizen of Jerusalem) award from the City of Jerusalem in 2008.

His publications include From Diplomacy to Resistance (1970), The Holocaust in Historical Perspective (1978), American Jewry and the Holocaust: The American Jewish Joint Distribution Committee, 1939-1945 (1982), Jews for Sale?: Nazi-Jewish Negotiations, 1933-1945 (1995), Rethinking the Holocaust (2001), and The Death of the Shtetl (2010), as well as about 90 articles in scholarly journals and yearbooks.

Yehuda Bauer's visit is sponsored by the Center for Human Rights Leadership and the Marian Miner Cook Athenaeum.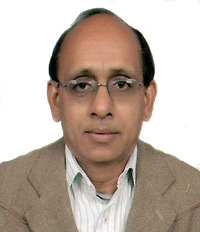 How We are in Indian Arts and How Indian Arts and Traditions are in Us
NAVAL KRISHNA
TUESDAY, APRIL 17, 2012
In his Athenaeum lecture, Professor Naval Krishna, a distinguished scholar of art and museology as well as museum philosophy, will discuss the visualization of his experience through artistic and traditional styles that flourish in this area. In turn, this will represent a brief outline of Indian art and tradition in its entirety. He questions how in the 21st century both "tradition" and "modernity" still survive on either side of the road, and how people of this area are in a dilemma whether to preserve or reject them.

Naval Krishna wrote his dissertation in Bikaner School of Paintings, a field which had previously had no scholarship since 1950. He has been pursuing a unique methodology to reconstruct art history and sociology, by using day-to-day diaries of Rajput Maharajas, an approach that has been world-recognized. Rarely are Indian art catalogues on Rathod paintings or their inscriptions published throughout the world without consulting Dr. Krishna's opinion.

Dr. Krishna has been called a "Museum Builder," referencing his revival of about twelve sleeping museums and private collections across the United States, and West and North India. He is also an author, and his works include The Ananda-Vana of Indian Art (2004). He feels that he is "fortunate to be brought up in and around a neighborhood of places… where I have been acquiring a first-hand understanding of almost every aspect of Indian art and culture—artifacts, literature, music, traditions, fold and court religions, astrology, and so on." At the Athenaeum, he will use these experiences and his scholarship to convey the lifespan of Indian arts and the modern-day implications.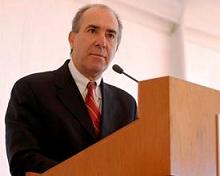 Lunch with a Leader: International Finance
JAIME SERRA P'14
WEDNESDAY, APRIL 18, 2012
LUNCHEON 11:30 a.m.; LECTURE 12:00 p.m.
Jaime Serra P'14 is chairman of SAI Law and Economics and founder of Aklara, CAM (Arbitration Center of Mexico), and the NAFTA Fund of Mexico, a private equity fund. He worked in the Mexican government from 1986 to 1994, where he served as Undersecretary of Finance, Secretary of Trade and Industry and Secretary of Finance. As Secretary of Trade and Industry Serra led the negotiation and implementation of NAFTA; headed the negotiations of free trade agreements with Chile, Colombia, Venezuela, Bolivia and Costa Rica; and promoted the creation of the Federal Competition Commission in Mexico. His not-for profit boards include the Corporation of Yale University (1994-2001), where he currently co-chairs The President's Council on International Activities, and the National Institute for Genomic Medicine in Mexico. Serra is a member of The Trilateral Commission, and Director of the Board of the following publicly-listed companies in the NYSE: Chiquita Brands International, The Mexico Fund, Tenaris, Vitro, and Grupo Modelo and Grupo Financiero BBVA Bancomer.

Serra is a graduate of UNAM. He earned his master's degree in economics at El Colegio de Mexico and his Ph.D. in economics at Yale University. He has been professor of economics at El Colegio de Mexico, Stanford, Princeton and NYU. Serra received the Wilbur Lucius Cross Medal, Yale University (1993); National Prize for Social Sciences, Mexico (1986); and National Prize for Economics (Banamex,1979).

This luncheon presentation is sponsored by the President's Leaders Forum and the Robert Day School Distinguished Speaker Series.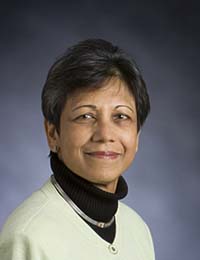 Transforming an American Industry
UMA CHOWDHRY
WEDNESDAY, APRIL 18, 2012
In the 20th century we witnessed major transformations in industry that created solutions resulting in a higher quality of life for people around the world. In today's flat, multi-polar world, we are experiencing unprecedented changes as the global population explodes and the expectations of a better life for an ever-growing middle class continue to rise. And as developing economies are on the rise, so are standards of living and investments into innovation. American corporations are responding to this rapid market growth responsibly against a backdrop of complex economic, social, and environmental challenges. These challenges, however, drive the need for industry transformation to be economically, socially, and environmentally beneficial across societies. In her talk, "Transforming an American Industry," Uma Chowdhry will provide examples of how innovation has allowed continual transformation in a system that was built to last.

Uma Chowdhry is Chief Science and Technology Officer Emeritus at DuPont. Dr. Chowdhry joined DuPont in 1977 as a research scientist in the Central Research and Development Department at the DuPont Experimental Station in Wilmington, Delaware. She went on to serve in management roles in the company, including Vice President. She was elected to the National Academy of Engineering in 1996, and to the American Academy of Arts and Sciences in 2003. In 2011, she was awarded both the Industrial Research Institute Medal for outstanding technical innovation for benefit to society, and the Earl B. Barnes National American Chemical Society award for chemical research management.

Born and raised in Mumbai, India, Dr. Chowdhry came to the United States in 1968 with a B.S. in Physics and Math from the Institute of Science, Mumbai University. She received an M.S. in Engineering Science in 1970 from the California Institute of Technology, and a Ph.D. in Materials Science and Engineering from the Massachusetts Institute of Technology in 1976.

Dr. Chowdrhy's Athenaeum lecture and discussion with students and faculty of the Keck Science Center is made possible through the generosity of the Jean Dreyfus Boissevain Lectureship for Undergraduate Institutions.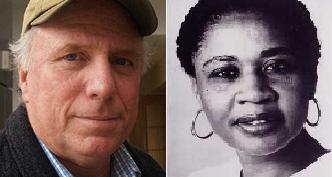 Friendship, Literature, and Life
IAN FRAZIER
JAMAICA KINCAID
THURSDAY, APRIL 19, 2012
Ian Frazier, currently a Podlich Distinguished Scholar at CMC, will return to the Athenaeum for a second appearance this spring, this time with colleague and friend Professor Jamaica Kincaid. They will talk about their long friendship in literature and life. With short readings from their works they will examine the ways in which writing changes and grows as writers learn from each other. Through knowing Mr. Frazier, Ms. Kincaid discovered that she was a funny writer, while he discovered, similarly, that he was a tall black woman.

A year after he graduated from Harvard College, Ian Frazier began writing for The New Yorker, and he has been doing so nearly ever since. Now a staff writer for the magazine and regular contributor to The Atlantic and Outside, he is a bestselling author, humorist, and journalist.
Frazier's books include Great Plains (1989), Family (1994), and On the Rez (2000). His most recent book, Travels in Siberia (2010), chronicles a decade of fascinating, exciting, bizarre, and entertaining adventures across eastern Russia. The New York Times described it as "On the Road (1951) meets The Gulag Archipelago (1968)," praising Frazier's "skillful storytelling, acute powers of observation, and wry voice." Barnes & Noble Review called it "the genius Siberian Travelogue you should not miss."

Jamaica Kincaid is currently the Josephine Olp Weeks Chair and Professor of Literature at Claremont McKenna College. A distinguished contemporary writer, her early work appeared in Ingénue magazine before she became a staff writer at The New Yorker. Her books include At the Bottom of the River (1983), Annie John (1986), Mr. Potter (2002), and Among Flowers: A Walk in the Himalaya (2005).

In 2004, Kincaid was elected to the American Academy of Arts and Letters. Before joining CMC's faculty, she taught writing classes at Harvard University as a visiting professor.

Frazier and Kincaid are currently co-teaching a class on travel narratives in the Claremont McKenna Literature Department.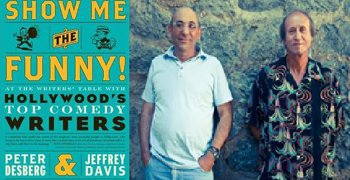 I Wrote, I Worried, I Pitched: Pitching Comedy Scripts
PETER DESBERG
JEFFREY DAVIS
FRIDAY, APRIL 20, 2012
LUNCHEON 11:30 a.m.; LECTURE 12:00 p.m.
Peter Desberg and Jeffrey Davis, co-authors of the book Show Me the Funny!: At the Writers' Table with Hollywood's Top Comedy Writers (2010), put an innovative spin on the traditional interview: each comedy writer was given the same loosely structured comedic premise and asked to develop it in any way he or she wanted-no rules, no boundaries, no limits. The result is a hilarious and illuminating look at the comic process. Desberg and Davis will share insights on comedy-writing and will talk about their conversations with Hollywood's greatest comedy writers, the creators of iconic sitcoms and movies from Gilligan's Island to There's Something About Mary (1998).

Peter Desberg, a professor at California State University Dominguez Hills, has done extensive research on the psychology of humor and is a frequent consultant to business presenters on how to use humor persuasively. In the areas of humor and stage fright, he has done many radio and television interviews and is frequently quoted in national publications, including the Wall Street Journal, Reader's Digest, the Los Angeles Times, Psychology Today, and Cosmopolitan.

Jeffrey Davis is the Screenwriting Department Chair and associate professor of film and TV writing at Loyola Marymount University. His earliest memories are of sitting around the writers' table at Nate & Al's Delicatessen, where his father and his comedy writer cronies gathered over corn beef and Doctor Brown's Cream Soda, told war stories, and tried to fix third acts. He began his own career writing jokes for Thicke of the Night. Among his situation comedy credits are Love Boat, Give Me a Break, Diff'rent Strokes, and Night Court. He has also written for such shows as America's Funniest People, America's Funniest Home Videos, and Small Wonder, and has had film projects developed by Bette Midler's All Girl Productions, among others. He has written documentaries for A&E, Discovery, and the National Geographic Channel.

This presentation by Peter Desberg and Jeffrey Davis is sponsored by the Center for Writing and Public Discourse at CMC.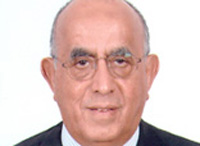 Honorary Degree Presentation and Remarks
ABDLATIF AL-HAMAD '60 P'89
TUESDAY, APRIL 24, 2012
LUNCHEON 11:30 a.m.; LECTURE 12:00 p.m.
Abdlatif Al-Hamad '60 P'89 has had a long and distinguished career, during which he held a number of senior governmental and non-governmental positions. Since 1985, Al-Hamad has been the Chairman of the Board of Directors and Director General of the Arab Fund for Economic and Social Development. The Arab Fund is an autonomous regional development finance organization, whose membership consists of all states who are members of the Arab League and seeks to assist member countries in eliminating development constraints, increasing absorptive capacity, and achieving higher rates of growth.

Previously, Al-Hamad was Kuwait's Minister of Finance and Planning from 1981-1983, during which time he chaired the World Bank and IMF Annual Meetings. During his years of service, Al-Hamad has earned a reputation for working tirelessly to promote economic and social development in the Arab World and in Asia and Africa. From 1972-1981, he was the Director General of the Kuwait Fund for Arab Economic Development, where he dedicated himself to mobilizing resources for development in Arab, Asian, and African countries.

Al-Hamad served on the CMC Board of Trustees from 1980-1987. He has also served on advisory boards of the University of Chicago, Princeton University, the American University of Beirut, and the Thailand Development Research Institute, among others board memberships. Al-Hamad is a member of the Higher Council of Education for the State of Kuwait, and he is a trustee and board member of several international development organizations. Al-Hamad was awarded an Honorary Doctorate Degree from the American University of Beirut (AUB) in 2009, and he delivered the Commencement remarks at AUB in 2002. He has also played a role on a number of United Nations commissions and advisory groups. Since 1995, Al-Hamad has been a Trustee of the International Institute for Strategic Studies, an independent think tank based in the UK, and the International Crisis Group. He is a member of the International Finance Corporation Advisory Group of the World Bank.

Abdlatif Al-Hamad graduated from CMC in 1960 with a B.A. in international affairs. He studied in the International Affairs Program at Harvard University's Graduate School of Arts and Sciences from 1960-1962.

This luncheon presentation is sponsored by the President's Leaders Forum. During the program, Al-Hamad will receive an Honorary Degree from Claremont McKenna College.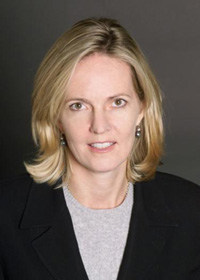 Lunch with a Leader: Investment Banking
LINNEA CONRAD ROBERTS
THURSDAY, APRIL 26, 2012
LUNCHEON 11:30 a.m.; PROGRAM 12:00 p.m.
Linnea Conrad Roberts is an advisory director for Goldman Sachs. She joined the firm as a partner in 2004 and served as co-head of technology within the Global Technology, Media and Telecom Group through 2011.

Prior to joining the firm, Roberts was co-head of Lehman Brothers' Global Technology Group from 2001 to 2004. Before joining Lehman Brothers in 1990, she was assistant controller of OroAmerica from 1987 to 1988 and a senior auditor for Price Waterhouse from 1984 to 1987.

Roberts serves on the Advisory Council of The University of Chicago Graduate School of Business, the Board of Directors of Valparaiso University, the Board of Trustees of the San Francisco Museum of Modern Art, and the Advisory Board of the New York City Ballet. She earned a B.S. in accounting and computer science from Valparaiso University in 1984 and an MBA from The University of Chicago.

This luncheon presentation is sponsored by the President's Leaders Forum and the Robert Day School Distinguished Speaker Series.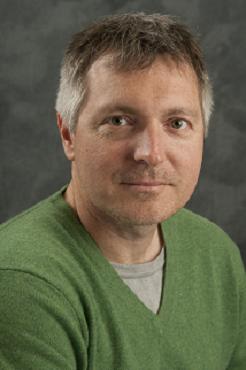 Annual McKenna Lecture on International Trade and Economics
Tackling Economic Problems Using Field Experiments
JOHN LIST
MONDAY, APRIL 30, 2012
Economists are increasingly using field experiments in the social sciences. In this lecture, Professor John List will present a range of recent findings using field experiments, including why women are paid less than men in labor markets, how we can shrink the racial achievement gap in 1 minute, and what seven words can end price discrimination.

John List, Homer J. Livingston Professor in Economics and Director of Graduate Studies at the University of Chicago since 2005, is a renowned economist and author of more the 150 articles and five books. His research focuses on questions in microeconomics, with a particular emphasis on the use of experimental methods to address both positive and normative issues. Much of his time has been spent developing experimental methods in the field to explore economic aspects of environmental regulations, incentives, preferences, values, and institutions. Recently, he has focused on issues related to the economics of charity, exploring why people give and more generally optimal incentive schemes for first time as well as warm list donors.

List is a Fellow at the American Academy of Arts and Sciences, and has been awarded numerous honors, including the Kenneth Galbraith Award from the Agricultural and Applied Economics Association. He is also the recipient of the 2008 Arrow Prize for Senior Economists from BE Press for his work, "Catalyst for Rationality and Filter for Irrationality."

Professor List received a B.S. from the University of Wisconsin and Ph.D. from the University of Wyoming, where his dissertation topic was "Optimal Institutional Arrangements for Pollution Control."
MARIAN MINER COOK ATHENAEUM
RECORDING POLICY
It is the policy of the Marian Miner Cook Athenaeum that no lecture, appearance or performance by any speaker or performer at the Athenaeum is to be videotaped, audiotaped, or otherwise recorded and/or broadcast without the prior written permission of the relevant speaker, performer, or other authorized owner of the intellectual property rights to the event.



Anyone requesting permission to record an event is required to submit an "Event Recording Request Form" to Bonnie Snortum, the Director of the Athenaeum, at least 48 hours in advance of the relevant event.



It is understood that the speaker, the performer, the Athenaeum, and any other event sponsor, as appropriate, reserve all intellectual property rights for each Athenaeum event.



If you have any questions regarding this policy, please contact Bonnie Snortum at bsnortum@cmc.edu or at (909) 607-4180.
ATHENAEUM ETIQUETTE
The Athenaeum serves as a gathering place where ideas, inquiry, and fellowship bring students, faculty, staff, other scholars, and nationally prominent speakers together.



Attendance at any event may be limited to persons associated with CMC, to the people who signed up for the dinner, or to the maximum number of people allowed by fire regulations.



On some occasions the speaker may address the group in another forum or the College may set up a video feed to handle an overflow crowd. All programs at the Athenaeum are filmed. Individuals attending should understand that their image might appear on the videotape.



House rules and common courtesy prohibit disruptive actions inside the building during an Athenaeum sponsored program.



Time allowing, there will be a period set aside for questions. Students will have priority during this portion of the program.



Guests are expected to dress appropriately in all dining rooms. Shorts, jeans, and t-shirts are not acceptable at dinner; more casual attire is acceptable for lunch and tea. No bare feet at any time.