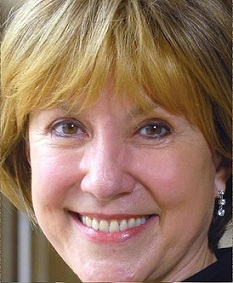 Women in Contemporary Mexican Politics
VICTORIA RODRIGUEZ
THURSDAY, OCTOBER 11, 2012
Victoria Rodriguez pioneered the examination of women in Mexican politics in the United States. She has authored two major books on the increasing importance of women in the political arena, and has stressed their contributions to and role in the democratic transition in Mexico in the 1990s and 2000s. Her most recent work on women appears the
Oxford Handbook of Mexican Politics
(Oxford University Press, 2012). She served for many years as the Vice Provost and Dean of Graduate Studies at the University of Texas, Austin, which houses one of the leading programs on Latin American Studies, and currently is the Ashbel Smith Professor of Public Affairs.
Prior to joining UT Austin in 1991, she held teaching positions at the University of California, San Diego, and the University of Texas at El Paso. She was also a Research Associate at the University of Cambridge and has served as a consultant for the World Bank.
Professor Rodríguez received a bachelor's degree from the Instituto Tecnológico y de Estudios Superiores de Monterrey, Mexico, and a Ph.D. in Political Science from the University of California, Berkeley. Her scholarly work has focused on governance, democratization, and political change in Mexico. In addition to numerous books, articles, and book chapters on Mexican politics and public policy, she is the author of Decentralization in Mexico: From Reforma Municipal to Solidaridad to Nuevo Federalismo (1997). Her current work includes path-breaking research and two books on women in Mexican politics: Women's Participation in Mexican Political Life (1998) and Women in Contemporary Mexican Politics (2003). Her books have also been published in Spanish in revised and updated editions.