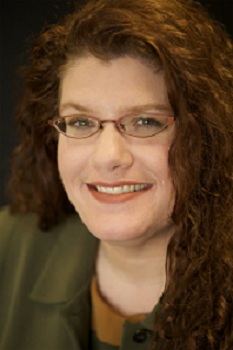 Stories from the Frontlines: the War on Women, Fact or Myth?
LISA MAATZ
WEDNESDAY, OCTOBER 3, 2012
The idea of a "War on Women" has been much in the headlines in 2012. But is this hype or reality, and how will it affect the Fall 2012 elections? Join Lisa Maatz, the Director of Public Policy and Government Relations at the American Association of University Women (AAUW) for a stimulating discussion about the gender gap and the role it is playing in both policy making and campaigning.

Lisa Maatz graduated Phi Beta Kappa from Ohio University before going on to pursue two master's degrees from Ohio State. Her grassroots advocacy career began when she was the executive director of Turning Point, a battered women's program recognized for excellence by the Ohio Supreme Court.

While serving as the top policy advisor for AAUW, Maatz spent 16 months serving concurrently as the interim director of the AAUW Legal Advocacy Fund working to advance opportunities for women and girls. She did similar work for the NOW Legal Defense and Education Fund and the Older Women's League and was a legislative aide to U.S. Rep. Carolyn Maloney (D-NY).

Maatz is recipient of the Information Network's Young Woman of Achievement Award (she now serves on that organization's Advisory Council) and the Mentor Award from the Public Leadership Education Network. She also holds an adjunct appointment with the Women and Politics Institute at American University, was a congressional fellow for the Women's Research & Education Institute, and has received a mayoral appointment to the Washington, D.C., Commission on Women.

Maatz's visit to CMC is co-sponsored by the Berger Institute for Work, Family and Children and the Athenaeum.