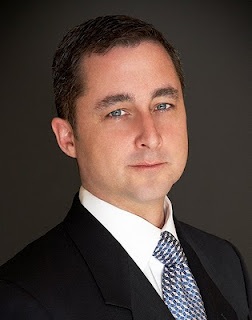 Murder, Mystery and Egon Schiele's Dead City
RAYMOND DOWD
MONDAY, OCTOBER 8, 2012
LUNCHEON 11:30 a.m.; LECTURE 12:00 p.m.
U.S. Museums are full of objects shrouded in murder and mystery. New York attorney Raymond Dowd will take you on a visually-exciting tour of one of history's great puzzles.

In 1998, Manhattan District Attorney Robert Morgenthau seized Egon Schiele's Dead City and Portrait of Wally at the Museum of Modern Art, creating a scandal that changed the legal landscape of Europe and the United States for victims of Nazi persecution and their survivors. Dowd represents the heirs of Fritz Grünbaum, a Jewish cabaret performer murdered in the Dachau Concentration Camp. Fritz's wife Lily died in the Minsk Death Camp during World War II. Grünbaum's art collection surfaced in Switzerland in 1956 under disputed circumstances, and in the first Holocaust-era art recovery trial in U.S. history, Bakalar v. Vavra, the District Court found that passing the artwork through Switzerland gave it clean title. The decision was subsequently vacated by the Second Circuit and remanded for a new trial.

Bakalar v. Vavra, a case that remains undecided, has tremendous implications for the art restitution field. Those who opposed the return of the Schiele picture used an array of defenses. This included the choice of law (they argued for Swiss law from the 1950s, rather than Austrian or United States law). They attempted to prevent the admission of evidence, including an expert report about the history of the Grünbaums and the picture. They argued that Grünbaum's heirs should have done more right after the war to pursue the art (laches). These "technical defenses" go to the heart of the restitution field and raise questions that apply more broadly to other collectors, museums, and national governments.

Dowd's talk is part of a series on museums and leadership. What are the ethical responsibilities of museum officials and how do museum leaders respond to legal challenges, such as those presented by Holocaust era restitution cases?

Raymond J. Dowd is the author of Copyright Litigation Handbook (West 5th Ed. 2010) and authors the Copyright Litigation Blog. He is a national officer of the Federal Bar Association, partner in the law firm of Dunnington Bartholow & Miller LLP in New York City and a graduate of Manhattan College (B.A. International Studies cum laude 1986) and Fordham Law School (1991). He speaks fluent French and Italian. Mr. Dowd is a member of Dunnington's corporate, intellectual property, litigation and arbitration and art law practice groups.