Athenaeum Location
Print Newsletter
October 15, 2012
Vol. 28, No. 03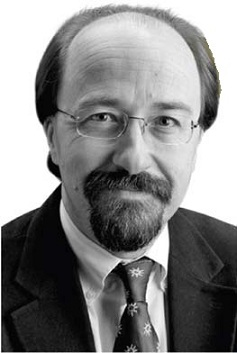 Good West Bad West
BILL EMMOTT
MONDAY, OCTOBER 15, 2012
The "decline of the West" is commonly considered inexorable, even inevitable given the "rise of the rest", especially China. Bill Emmott respectfully disagrees. The causes of decline and the prospects for the future lie in our hands, not China's, in our willingness to restore the things that made the West great. That is what he has concluded in his new book Good Italy, Bad Italy (2012) and forthcoming film "Girlfriend in a Coma" about the 20-year crisis in a country that was the fount of western civilization and once Europe's entrepreneurial dynamo.

Bill Emmott is a British writer about global politics and economics, who was editor-in-chief of The Economist from 1993 until 2006. Best known for his prescient books about Japan (The Sun Also Sets, 1989) and about Asia (Rivals: How the Power Struggle between China, India and Japan will shape our next Decade, 2008), he has also written a much-admired treatise on global history and economics called "20:21 Vision--20th-century lessons for the 21st century" (2003). Thanks to a long battle at The Economist with Silvio Berlusconi, he has recently turned his attention to Italy and to the travails of western democracies in the face of corporate power and entrenched interests.

Bill Emmott's Athenaeum lecture is sponsored by the Keck Center for International and Strategic Studies.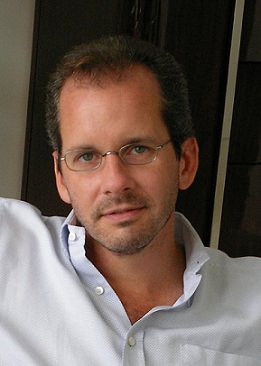 The Subjects of the Constitution
NICHOLAS QUINN ROSENKRANZ
TUESDAY, OCTOBER 16, 2012
LUNCHEON 11:30 a.m.; LECTURE 12:00 p.m.
Two centuries after Marbury v. Madison, there remains a deep confusion about quite what a court is reviewing when it engages in judicial review. Conventional wisdom has it that judicial review is the review of certain legal objects: statutes, regulations. But strictly speaking, this is not quite right. The Constitution prohibits not objects but actions. Judicial review is the review of such actions. And actions require actors: verbs require subjects. So before judicial review focuses on verbs, let alone objects, it should begin at the beginning, with subjects. Every constitutional inquiry should begin with a basic question that has been almost universally overlooked. The fundamental question, from which all else follows, is the who question: who has violated the Constitution?
These implications ripple through the most important and controversial doctrines of constitutional law, from the scope of the Commerce Clause to the reach of the First Amendment, from the meaning of equal protection to the content of privileges and immunities, from the nature of due process to the shape of abortion rights. And all of it derives from nothing more complicated than asking the right first question: who has violated the Constitution?
Nicholas Quinn Rosenkranz is a
Professor of Law at Georgetown
, where he teaches constitutional law and federal courts. He writes
articles
for the
Harvard Law Review
and the
Stanford Law Review
. He holds a B.A. and a J.D. from Yale University.
Rosenkranz is currently developing a new theory of constitutional interpretation and judicial review. The first installment, entitled
The Subjects of the Constitution
, was published in the
Stanford Law Review
in May of 2010, and it is already the single most downloaded article about
constitutional interpretation, judicial review
, and/or
federal courts
in the history of SSRN. The second installment,
The Objects of the Constitution
, was published in May of 2011, also in the
Stanford Law Review
. And the comprehensive version is forthcoming as a book by Oxford University Press.
Nicholas Rosenkranz's visit to CMC is sponsored by the Salvatori Center for the Study of Individual Freedom.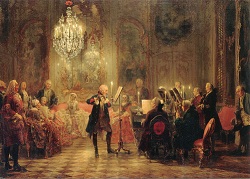 Bach's "Musical Offering" for the Court of Frederick the Great: Selections from the Musical Offering, and Works by the King, C.P.E. Bach, and J.J. Quantz
CON GIOIA EARLY MUSIC ENSEMBLE
PREETHI DE SILVA, fortepiano; director
STEPHEN SCHULTZ, baroque flute
SHANNON ZUSMAN, viola da gamba
M. ANNE RARDIN, baroque violin
TUESDAY, OCTOBER 16, 2012
Perhaps the most significant encounter between a monarch and a musician, which was recorded in a major city's newspaper (the Berlinerische Nachrichten of 11 May, 1747) and in newspapers in other German cities, is that between Frederick the Great (1712–86) and Johann Sebastian Bach (1685–1750), which occurred on 7 and 8 May, 1747. Bach's unexpected arrival in Potsdam (on the outskirts of the Prussian capital of Berlin), was announced to the king when the latter was preparing for an evening performance in the City Palace. King Frederick immediately welcomed him, announcing to those assembled: "Gentlemen, old Bach has arrived." Going over to the fortepiano, he then played a musical theme, requesting Bach to improvise a fugue with six voices. Bach improvised one with three voices, preferring to invent a suitable theme himself for the more complex fugue scored for six voices.

Thus was sown the seed for the composition of the great multi-movement work, the Musical Offering (Musikalisches Opfer), BWV 1079, based on the "royal theme." Bach completed the work soon after returning home to Leipzig and commissioned it to be engraved with a dedication to Frederick II.

Con Gioia's concert presents selections from A Musical Offering, in a rare performance with fortepiano; a sonata for flute by the musically talented King Frederic II; and chamber music and solos by composers active at his court. The concert also commemorates the tercentenary of Frederic II.

Founded in 1982, Con Gioia Early Music Ensemble is based in Claremont and has performed widely through the U.S. Con Gioia, performing on period instruments and directed by Preethi de Silva from the fortepiano (the favored keyboard instrument at Frederick the Great's court), will feature acclaimed baroque flutist Stephen Schultz, with Anne Rardin on baroque violin and Shanon Zusman on viola da gamba.

Guest artist Stephen Schultz, is solo and Principal flutist with the Philharmonia Baroque Orchestra and Musica Angelica. A graduate of the Royal Conservatory of Music in Holland, has been recognized by the San Jose Mercury News as a musician who is "among the most flawless artists on the baroque flute."

Preethi de Silva has been acclaimed by London's Daily Telegraph as "an artist of great accomplishment and originality" and is an internationally known soloist and recording artist and emerita Professor of Music of Scripps College.

Known for their stylistically refined performances, M. Anne Rardin and Shanon Zusman can be heard regularly in concerts by local early music ensembles, including Musica Angelica. Rardin teaches baroque violin and the Collegium Musicum at Claremont Graduate University. Zusman specializes in instrumental music of the sixteenth and seventeenth centuries and is currently an adjunct faculty member at Claremont Graduate University, Santa Monica College, and College of the Canyons.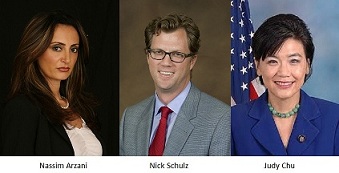 The DREAM Act: Perspectives on its Social and Economic Impact
NICK SCHULZ
JUDY CHU
NASSIM ARZANI
WEDNESDAY, OCTOBER 17, 2012
LUNCHEON 11:30 a.m.; LECTURE 12:00 p.m.
The California DREAM Act (Development, Relief, and Education for Alien Minors Act), signed into law in October 2011, will go into effect at the beginning of next year. The legislation provides access to state financial aid for unauthorized migrant youth. Similar immigration reform legislation has been introduced in many forms on the federal and state levels since 2001 but has rarely succeeded.

Proponents of California's version of the DREAM Act legislation maintain that it will have a positive effect on the economy by investing in the skill of our future workforce. Opponents argue that the legislation rewards and encourages illegal immigration and places an undue burden on the state. They contend that it is unfair to legal immigrant parents who have to pay full tuition. Others fear that it will encourage rampant fraud and growth in undocumented immigration, citing the 1986 Immigration Reform and Control Act as a historical example.

Join us as an elected representative, a Forbes columnist, and an immigration lawyer participate in a panel discussion about the DREAM Act and its implications for the economy, California, and the country.

Nassim Arzani received a Bachelor of Arts in Accounting from California State University Fullerton. She later received a Masters in Business Administration with an emphasis in Organizational Management. She attended law school at Trinity International University as well as Tulane University Law School, where she graduated in the top 5% of her class. During her second year of law school, she served as a Judicial Extern for the Honorable Judge James Bar of the United States Bankruptcy Court. She further advanced her legal career by studying abroad in Paris and obtaining a Paris Institute Certificate in European Legal Studies from Sorbonne. Among her distinguished memberships are: the California Bar Association, the Riverside Bar Association, the San Bernardino Bar Association and the Los Angeles Bar Association.

Nick Schulz is the DeWitt Wallace Fellow at AEI and editor-in-chief of American.com, AEI's online magazine focusing on business, economics, and public affairs. He writes the "Economics 2.0" column for Forbes.com where he analyzes technology, innovation, entrepreneurship, and economic growth. He is the co-author with Arnold Kling of From Poverty to Prosperity: Intangible Assets, Hidden Liabilities, and the Lasting Triumph Over Scarcity (2009). He has been published widely in newspapers and magazines around the country, including the Washington Post, the Wall Street Journal, the Los Angeles Times, USA Today, and Slate.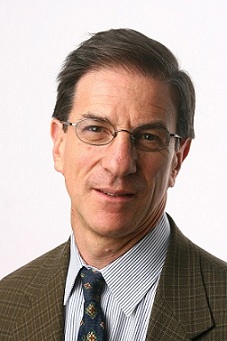 Looking Back and Thinking Ahead on Journalism, Objectivity and the Middle East: Reflections on Four Years as Jerusalem Bureau Chief for The New York Times
ETHAN BRONNER
WEDNESDAY, OCTOBER 17, 2012
Ethan Bronner is a highly respected author and journalist for The New York Times. After graduating from Wesleyan University and Columbia University's Graduate School of Journalism, he worked at Reuters reporting from London, Madrid, Brussels and Jerusalem. He then worked at the Boston Globe as the paper's Supreme Court and legal affairs correspondent in Washington DC, then as its Middle East correspondent based in Jerusalem.

In 1989, during his tenure at the Boston Globe, Bronner wrote his first book, Battle for Justice: How the Bork Nomination Shook America (1989). It explores the spark that fueled a month long political firestorm that ensued following President Reagan's nomination of Robert Bork to the Supreme Court. It was named one of the best 25 books of the year by The New York Public Library.

In 1997, Mr. Bronner joined The New York Times. Before becoming the paper's Jerusalem Bureau chief in 2008, he was the paper's deputy foreign editor, assistant editorial page editor, education editor, and national education correspondent. In May, 2012, he was named its national legal affairs correspondent.

Since he was named national legal correspondent, Bronner has covered the voter ID law controversies, gun violence, and of course the ACA ruling in June.

In his talk at the Athenaeum, Ethan Bronner will discuss his tenure as a correspondent in the Middle East, and what insights can be drawn between journalism and objective reporting on sensitive and complicated issues.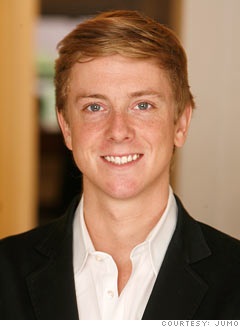 The Changing Media Landscape: How Social Media is Transforming News and Information
CHRIS HUGHES
WEDNESDAY, OCTOBER 24, 2012
Have you heard of Barack Obama? Or maybe Facebook? Chris Hughes has quite a bit to do with the success of these two entities.

Chris Hughes began his career as a developer and entrepreneur of new media in 2004, when he co-founded Facebook with his Harvard roommates and served first as the site's spokesperson, then as leader of its product and user experience team. In 2007, he became Director of Online Organizing for Barack Obama's presidential campaign, where his success-generating grassroots support revolutionized the use of the Web as a political tool. Hughes helped Obama raise more than $500 million online from over two million donations.

Hughes currently serves as editor-in-chief and publisher of The New Republic, a renowned American magazine of politics and culture. Hughes may seem an unlikely champion of print magazines, but as a respected digital innovator he is well positioned to both defend and revolutionize traditional journalism.

In the face of increasingly urgent predictions of print media's demise, Hughes argues that social networking and the capabilities of the Internet can help develop high-quality journalism and make it more accessible than ever before. An ardent believer in the social role of journalism in society, Hughes purchased The New Republic in March 2012 to preserve the magazine's tradition of critical thinking and nuanced long-form analysis. Hughes is also an independent investor in technology and media companies, a member of the UNAIDS High-Level Commission on HIV Prevention, and a trustee of the Knight Foundation. He is a graduate of Harvard University.

Chris Hughes' visit to CMC is jointly sponsored by the President's Distinguished Speaker Series, the Kravis Leadership Institute, and the Athenaeum.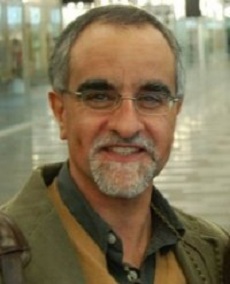 Fissures in the Collective National Narrative and the Privatization of Memory in Contemporary Israeli Cinema
YARON SHEMER
THURSDAY, OCTOBER 25, 2012
In a lecture focusing on the theme, Israel beyond the Media, Yaron Shemer examines new trends in Israeli cinema and situates them in the context of the broader cultural and sociopolitical developments Israel has witnessed in the last two decades. Thematically, contemporary films have been tackling issues such as homosexuality, domestic violence, life in the Ultra-Orthodox community, and migrant workers which, for the most part, had been absent in previous Israeli cinema. In contrast to films made in the past, these recent films steer away from grand narratives about Zionism and The Arab-Israeli conflict and their representations are not meant as metonyms for "Israeliness"; instead, they engage in stories of a rather smaller scale. Coinciding with these content-based developments are the aesthetic choices for which filmmakers opt, best illustrative of these is the preeminence of "I productions"—autobiographical documentary films in which filmmakers provide "first-person" stories about their most immediate surroundings. These personal and fragmented narratives are the cultural equivalent of the privatization trends that have swept Israel since the early 1990s and the rise of political parties which cater to ever smaller, narrowly defined constituencies.

Yaron Shemer is Levine/Sklut Fellow in Jewish Studies and Assistant Professor of Israel Cultural Studies at The University of North Carolina-Chapel Hill. He earned his Ph.D. in Radio-Television-Film from the University of Texas at Austin in 2005. His published articles focus on Mizrahi (oriental-Jewish) films and on terrorism in Middle Eastern cinema. His comprehensive book Identity, Place, and Subversion in Contemporary Mizrahi Cinema in Israel is forthcoming (Spring 2013, U. of Michigan Press). Yaron Shemer has produced and directed films in Israel, Poland, and the United States, including Pilgrimage of Remembrance: The Jews of Poland (1991) and The Road to Peace: Israelis and Palestinians (1995).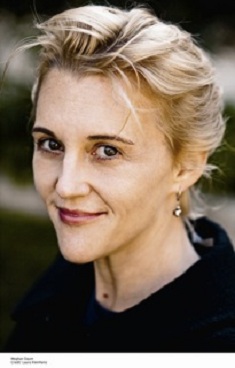 Making Art in the Age of Rage: Does Online Hate Threaten the Creative Process?
MEGHAN DAUM
FRIDAY, OCTOBER 26, 2012
LUNCHEON 11:30 a.m.; LECTURE 12:00 p.m.
Equal parts reporter, storyteller, and satirist, Meghan Daum has inspired controversy over a range of topics, including social politics, class warfare, and the semiotics of shag carpet. Meghan's work is included in dozens of college textbooks and anthologies, including The KGB Bar Reader (1998), Bookmark Now: Writing in Unreaderly Times, and The New Gilded Age: The New Yorker Looks at the Culture of Affluence (2001).

Meghan Daum is the author of Life Would Be Perfect If I Lived In That House (2010), a personal chronicle of real estate addiction and obsessive fascination with houses, as well as the novel The Quality Life Report (2003) and the essay collection My Misspent Youth (2010). Since 2005 she has written a weekly column for the Los Angeles Times, which appears on the op-ed page every Thursday. She has contributed to public radio's Morning Edition, Marketplace and This American Life and has written for numerous publications, including The New Yorker, Harper's, GQ, Vogue, Self, New York, Travel & Leisure, BlackBook, Harper's Bazaar, The Village Voice, and The New York Times Book Review.

A graduate of Vassar College and the MFA writing program at Columbia University's School of the Arts, Meghan has taught at several institutions, including California Institute for the Arts, where she was a visiting artist in 2004 and taught graduate nonfiction writing. She lives in Los Angeles with her husband, Alan Zarembo, and their sheepdog, Rex.

Meghan Daum's Athenaeum talk is sponsored by the Center for Writing and Public Discourse and the Academic Mentor Program, with funding from the Mellon Foundation.
ATHENAEUM ETIQUETTE
The Athenaeum serves as a gathering place where ideas, inquiry, and fellowship bring students, faculty, staff, other scholars, and nationally prominent speakers together.



Attendance at any event may be limited to persons associated with CMC, to the people who signed up for the dinner, or to the maximum number of people allowed by fire regulations.



On some occasions the speaker may address the group in another forum or the College may set up a video feed to handle an overflow crowd. All programs at the Athenaeum are filmed. Individuals attending should understand that their image might appear on the videotape.



House rules and common courtesy prohibit disruptive actions inside the building during an Athenaeum sponsored program.



Time allowing, there will be a period set aside for questions. Students will have priority during this portion of the program.



Guests are expected to dress appropriately in all dining rooms. Shorts, jeans, and t-shirts are not acceptable at dinner; more casual attire is acceptable for lunch and tea. No bare feet at any time.
MARIAN MINER COOK ATHENAEUM
RECORDING POLICY
It is the policy of the Marian Miner Cook Athenaeum that no lecture, appearance or performance by any speaker or performer at the Athenaeum is to be videotaped, audiotaped, or otherwise recorded and/or broadcast without the prior written permission of the relevant speaker, performer, or other authorized owner of the intellectual property rights to the event.



Anyone requesting permission to record an event is required to submit an "Event Recording Request Form" to Bonnie Snortum, the Director of the Athenaeum, at least 48 hours in advance of the relevant event.



It is understood that the speaker, the performer, the Athenaeum, and any other event sponsor, as appropriate, reserve all intellectual property rights for each Athenaeum event.



If you have any questions regarding this policy, please contact Bonnie Snortum at bsnortum@cmc.edu or at (909) 607-4180.