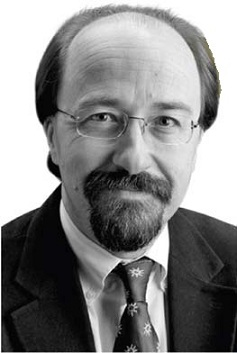 Good West Bad West
BILL EMMOTT
MONDAY, OCTOBER 15, 2012
The "decline of the West" is commonly considered inexorable, even inevitable given the "rise of the rest", especially China. Bill Emmott respectfully disagrees. The causes of decline and the prospects for the future lie in our hands, not China's, in our willingness to restore the things that made the West great. That is what he has concluded in his new book Good Italy, Bad Italy (2012) and forthcoming film "Girlfriend in a Coma" about the 20-year crisis in a country that was the fount of western civilization and once Europe's entrepreneurial dynamo.

Bill Emmott is a British writer about global politics and economics, who was editor-in-chief of The Economist from 1993 until 2006. Best known for his prescient books about Japan (The Sun Also Sets, 1989) and about Asia (Rivals: How the Power Struggle between China, India and Japan will shape our next Decade, 2008), he has also written a much-admired treatise on global history and economics called "20:21 Vision--20th-century lessons for the 21st century" (2003). Thanks to a long battle at The Economist with Silvio Berlusconi, he has recently turned his attention to Italy and to the travails of western democracies in the face of corporate power and entrenched interests.

Bill Emmott's Athenaeum lecture is sponsored by the Keck Center for International and Strategic Studies.