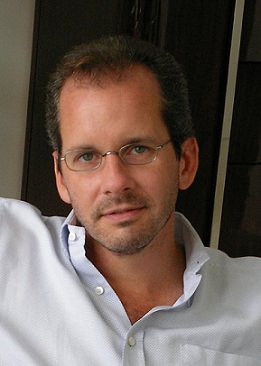 The Subjects of the Constitution
NICHOLAS QUINN ROSENKRANZ
TUESDAY, OCTOBER 16, 2012
LUNCHEON 11:30 a.m.; LECTURE 12:00 p.m.
Two centuries after Marbury v. Madison, there remains a deep confusion about quite what a court is reviewing when it engages in judicial review. Conventional wisdom has it that judicial review is the review of certain legal objects: statutes, regulations. But strictly speaking, this is not quite right. The Constitution prohibits not objects but actions. Judicial review is the review of such actions. And actions require actors: verbs require subjects. So before judicial review focuses on verbs, let alone objects, it should begin at the beginning, with subjects. Every constitutional inquiry should begin with a basic question that has been almost universally overlooked. The fundamental question, from which all else follows, is the who question: who has violated the Constitution?
These implications ripple through the most important and controversial doctrines of constitutional law, from the scope of the Commerce Clause to the reach of the First Amendment, from the meaning of equal protection to the content of privileges and immunities, from the nature of due process to the shape of abortion rights. And all of it derives from nothing more complicated than asking the right first question: who has violated the Constitution?
Nicholas Quinn Rosenkranz is a
Professor of Law at Georgetown
, where he teaches constitutional law and federal courts. He writes
articles
for the
Harvard Law Review
and the
Stanford Law Review
. He holds a B.A. and a J.D. from Yale University.
Rosenkranz is currently developing a new theory of constitutional interpretation and judicial review. The first installment, entitled
The Subjects of the Constitution
, was published in the
Stanford Law Review
in May of 2010, and it is already the single most downloaded article about
constitutional interpretation, judicial review
, and/or
federal courts
in the history of SSRN. The second installment,
The Objects of the Constitution
, was published in May of 2011, also in the
Stanford Law Review
. And the comprehensive version is forthcoming as a book by Oxford University Press.
Nicholas Rosenkranz's visit to CMC is sponsored by the Salvatori Center for the Study of Individual Freedom.