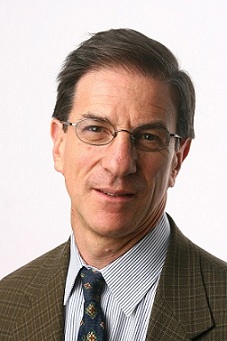 Looking Back and Thinking Ahead on Journalism, Objectivity and the Middle East: Reflections on Four Years as Jerusalem Bureau Chief for The New York Times
ETHAN BRONNER
WEDNESDAY, OCTOBER 17, 2012
Ethan Bronner is a highly respected author and journalist for The New York Times. After graduating from Wesleyan University and Columbia University's Graduate School of Journalism, he worked at Reuters reporting from London, Madrid, Brussels and Jerusalem. He then worked at the Boston Globe as the paper's Supreme Court and legal affairs correspondent in Washington DC, then as its Middle East correspondent based in Jerusalem.

In 1989, during his tenure at the Boston Globe, Bronner wrote his first book, Battle for Justice: How the Bork Nomination Shook America (1989). It explores the spark that fueled a month long political firestorm that ensued following President Reagan's nomination of Robert Bork to the Supreme Court. It was named one of the best 25 books of the year by The New York Public Library.

In 1997, Mr. Bronner joined The New York Times. Before becoming the paper's Jerusalem Bureau chief in 2008, he was the paper's deputy foreign editor, assistant editorial page editor, education editor, and national education correspondent. In May, 2012, he was named its national legal affairs correspondent.

Since he was named national legal correspondent, Bronner has covered the voter ID law controversies, gun violence, and of course the ACA ruling in June.

In his talk at the Athenaeum, Ethan Bronner will discuss his tenure as a correspondent in the Middle East, and what insights can be drawn between journalism and objective reporting on sensitive and complicated issues.