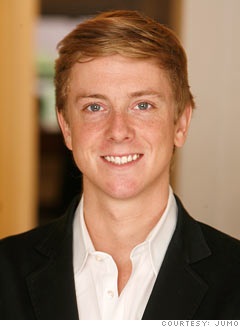 The Changing Media Landscape: How Social Media is Transforming News and Information
CHRIS HUGHES
WEDNESDAY, OCTOBER 24, 2012
Have you heard of Barack Obama? Or maybe Facebook? Chris Hughes has quite a bit to do with the success of these two entities.

Chris Hughes began his career as a developer and entrepreneur of new media in 2004, when he co-founded Facebook with his Harvard roommates and served first as the site's spokesperson, then as leader of its product and user experience team. In 2007, he became Director of Online Organizing for Barack Obama's presidential campaign, where his success-generating grassroots support revolutionized the use of the Web as a political tool. Hughes helped Obama raise more than $500 million online from over two million donations.

Hughes currently serves as editor-in-chief and publisher of The New Republic, a renowned American magazine of politics and culture. Hughes may seem an unlikely champion of print magazines, but as a respected digital innovator he is well positioned to both defend and revolutionize traditional journalism.

In the face of increasingly urgent predictions of print media's demise, Hughes argues that social networking and the capabilities of the Internet can help develop high-quality journalism and make it more accessible than ever before. An ardent believer in the social role of journalism in society, Hughes purchased The New Republic in March 2012 to preserve the magazine's tradition of critical thinking and nuanced long-form analysis. Hughes is also an independent investor in technology and media companies, a member of the UNAIDS High-Level Commission on HIV Prevention, and a trustee of the Knight Foundation. He is a graduate of Harvard University.

Chris Hughes' visit to CMC is jointly sponsored by the President's Distinguished Speaker Series, the Kravis Leadership Institute, and the Athenaeum.