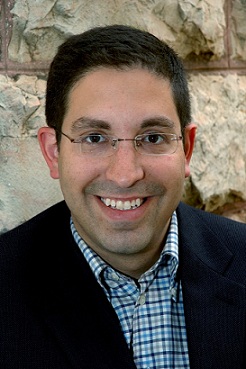 The U.S.-Israel Relationship under Obama and Netanyahu and the Election's Impact on Iran and the Israeli-Palestinian Conflict
GIL HOFFMAN
MONDAY, OCTOBER 29, 2012
LUNCHEON 11:30 a.m.; LECTURE 12:00 p.m. PARENTS DINING ROOM
Gil Hoffman is the chief political correspondent and analyst for The Jerusalem Post. He is responsible for covering the Israeli political arena, diplomatic issues and often travels with the prime minister.

Hoffman, who was raised in Chicago, graduated magna cum laude from Northwestern University's School of Journalism and wrote for the Miami Herald and Arizona Republic before moving to Israel.

He has interviewed Prime Minister Benjamin Netanyahu and former prime ministers Ehud Olmert, Ariel Sharon, Shimon Peres and Ehud Barak, as well as every major figure across the Israeli political spectrum. He is a regular analyst on CNN, BBC and Al-Jazeera.

Called "The most optimistic man in Israel" by Israel Television, Hoffman's writing and TV appearances provide a behind the scenes look at both the intrigue and humor in the Israeli political arena.