Athenaeum Location
Print Newsletter
November 12, 2012
Vol. 28, No. 05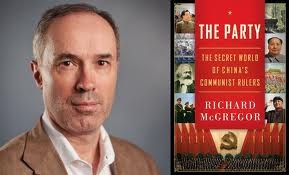 Reporting on American Democracy and Chinese Autocracy in the 21st Century
RICHARD MCGREGOR
MONDAY, NOVEMBER 12, 2012
Richard McGregor is Washington Bureau Chief for the Financial Times, leading the newspaper's coverage of American politics and managing its DC-based team of reporters.

Previously, McGregor served as the FT's deputy news editor in London, as well as Beijing bureau chief and Shanghai correspondent. Prior to joining the FT, he was the chief political correspondent and China correspondent for The Australian. He has also reported for the International Herald Tribune, the BBC and the Far Eastern Economic Review.

McGregor has won numerous awards throughout his nearly two decades of reporting from north Asia, including a 2010 Society of Publishers in Asia Editorial Excellence Award (Excellence in Reporting Breaking News category) for his coverage on the Xinjiang Riots and 2008 SOPA Awards for Editorial Intelligence (Excellence in Opinion Writing and Excellence in Feature Writing categories). He is author of The Party: The Secret World of China's Communist Rulers (2010), described by The Economist as a "masterful depiction" of the Chinese political system. The Party was awarded the third annual Bernard Schwartz Prize by the Asia Society in New York in 2011 for nonfiction books making an outstanding contribution to understanding Asia.

Richard McGregor's visit to CMC is sponsored by the Keck Center for International and Strategic Studies.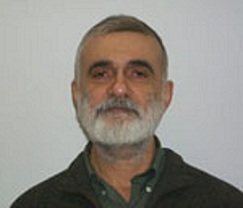 The Fallacies of States' Rights
SOTIRIOS BARBER
TUESDAY, NOVEMBER 13, 2012
LUNCHEON 11:30 a.m.; LECTURE 12:00 p.m.
The idea that "states' rights" restrain national power is riding high in American judicial and popular opinion. Here, Sotirios Barber will show how arguments for states' rights, from the days of John C. Calhoun to the present, have offended common sense, logic, and bedrock constitutional principles.

To begin with, states' rights federalism cannot possibly win the debate with national federalism owing to the very forum in which the requisite argument must occur — a national one, thanks to the Civil War — and the ordinary rules of practical argumentation. Further, the political consequences of this self-defeating logic can only hasten the loss of American sovereignty to international economic forces. Both philosophical and practical reasons compel us to consider two historical alternatives to states' rights federalism. In the federalism of John Marshall, the nation's most renowned jurist, the national government's duty to ensure security, prosperity, and other legitimate national ends must take precedence over all conflicting exercises of state power. In "process" federalism, the Constitution protects the states by securing their roles in national policy making and other national decisions. Barber opts for Marshall's federalism, but the contest is close, and his analysis takes the debate into new, fertile territory.

Affirming the fundamental importance of the Preamble, Barber advocates a conception of the Constitution as a charter of positive benefits for the nation. It is not, in his view, a contract among weak separate sovereigns whose primary function is to protect people from the central government, when there are greater dangers to confront.

Professor Barber combines interests in political philosophy and the American Constitution. He is the author of: The Constitution and the Delegation of Congressional Power (1975) (Chicago); On What the Constitution Means (1986)(John Hopkins); The Constitution of Judicial Power (1997)(Johns Hopkins); Welfare and the Constitution (2005)(Princeton); and, with James Fleming, Constitutional Interpretation: The Basic Questions (2007)(Oxford; named an Outstanding Academic Title for 2008 by Choice magazine). With Robert George, he is the co-editor of Constitutional Politics: Essays in Constitution Making, Maintenance, and Change (2001)(Princeton). With Walter Murphy, James Fleming, and Stephen Macedo, he is co-author/editor of American Constitutional Interpretation (2008), 4th edition (Foundation Press). He has also published numerous articles in constitutional theory. He has held fellowships from the National Endowment for the Humanities and the American Council of Learned Societies, and he has held visiting professorships at Princeton University and the University of Michigan. His present projects include a book on constitutional failure for the University Press of Kansas and the 5th edition of American Constitutional Interpretation.

Sotirios A. Barber is Professor of Political Science at the University of Notre Dame. His Athenaeum talk is sponsored by the Salvatori Center for the Study of Individual Freedom.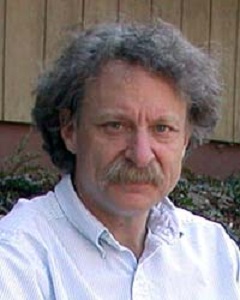 Turn the Poet Out of Doors: A Natural History of Robert Frost
PETER WHITE
TUESDAY, NOVEMBER 13, 2012
Robert Frost wrote, "It takes all kinds of in and outdoor schooling/To get adapted to my kind of fooling." Never more serious than when he was fooling, Frost's in and outdoor schooling included a life-long passion for natural history in general and gathering flowers, the most fundamental anthologizing, in particular. Cautioning one friend, "Don't put me down for a botanist," Frost would write to others about his relentless "botanizing," wondering, in one instance, whether one group of mountains contains ferns and another contains Braun's Holly or a particular species of wild orchids. He loved to talk with students about the qualities of Spencer, Braeburn, or Northern Spy apples but remained keenly aware of what the tension between what we know and what we believe about the natural world, between literary and natural history, essence and family resemblance: "The rose is a rose,/And was always a rose./ But the theory now goes/That the apple's a rose,/ And the pear is, and so's/ The plum, I suppose. . ." ("The Rose Family").

Frost's knowledge of natural history has often taken literary critics by surprise but has also captivated scientists as well. After visiting Amherst in 1931, Niels Bohr was impressed by Frost's understanding of the conceptual foundations of quantum mechanics; Stephen Jay Gould remarked often on the stunning insights he found in Frost's poems. Peter S. White, a renowned botanist and ecologist, has found in Robert Frost a remarkable compendium of dramatic insights. The director of the University of North Carlolina's 700-acre botanical gardens and a professor of biology and botany at UNC Chapel Hill, Peter White is in a unique position to reveal what flowers and poetry tell us about the world and about the interrelated worlds of poetry and science.

White is a plant ecologist with interests in communities, floristics, biogeography, species richness, beta diversity, conservation biology and disturbance and patch dynamics. In vegetation science he is interested in the composition and dynamics of plant communities, the relationship between vegetation and landscape, and role of disturbance, and the ecology of individual species in a dynamic setting. In conservation biology he is interested in the distribution and biology of rare species, the design and management of nature reserves and alien species invasions.

Under White's direction, The UNC Botanical Garden became one of the first gardens to enact policies aimed at diminishing the risk of release of exotic pest organisms in 1998 and was presented with a Program Excellence Award in 2004 by the American Association of Botanical Gardens and Arboreta. In 2009, the Garden opened the Education Center, a 29,000 sq ft facility designed to achieve a Platinum LEED rating.

Between teaching classes and running the North Carolina Botanical Garden, Peter White finds little time to actually stop and smell the roses. "We live in a world teeming with other species," White has observed. "We're evolved from the same cell that started it all, and we don't understand it worth beans."That quest for deeper knowledge takes him from his University of North Carolina at Chapel Hill Office to the Smokies in Sevier County, Tennessee, to hunt a missing Arctic wildflower last seen in 1892. His research put him before lawmakers in Congress to testify on the importance of cataloging and preserving as many species as possible: plants, bugs, bacteria, anything.

Peter White serves on the Boards of the North Carolina Plant Conservation Program, the Center for Plant Conservation and Discover Life in America.

His talk is sponsored by The Gould Center for Humanistic Studies.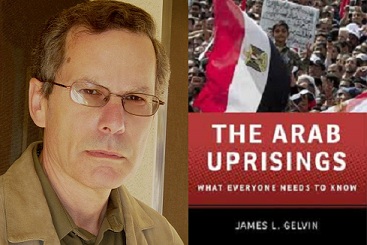 The Arab Uprisings
JAMES GELVIN
WEDNESDAY, NOVEMBER 14, 2012
The upheavals in the Arab world have captured everyone's attention since they began in Tunisia in December 2010 and rapidly spread all over the Middle East. To date, three governments have fallen—Tunisia Egypt and Libya—Syria has collapsed in blood bath, and the demand for honest, decent rulers and democracy has shaken regimes throughout the region.

To help us understand these extraordinary and unprecedented developments, we are fortunate this evening to hear from James Gelvin, professor of Middle Eastern history at UCLA, and a specialist in the social and cultural history of the modern Middle East). His latest book, The Arab Uprisings: What Everyone Needs to Know (2012), is published by Oxford University Press this year.

Professor Gelvin graduated from Columbia University and received his Ph.D. from Harvard. Before joining the faculty at UCLA, he taught at MIT, Boston College, and Harvard. Previously, he was a fellow at the Woodrow Wilson International Center for Scholar, and has taught as a visiting professor at the American University in Beirut.

As dramatic and world shattering as they have been, the events in the Middle East have not drawn him away from examining the historical roots of modern conflict. He is currently co-editing a forthcoming book called Global Islam in the Age of Steam and Print, 1850-1930, and has recently published articles on modernity and tradition in Damascus, and the roots of political Islam.

In his talk at the Athenaeum Professor Gelvin will discuss the current situation in the Middle East.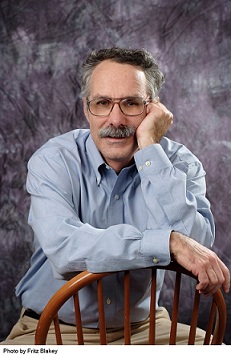 Why We Don't Take Prosperity for Granted Anymore; The Real--And Lasting--Consequences of the Financial Crisis and Great Recession
ROBERT SAMUELSON
THURSDAY, NOVEMBER 15, 2012
Robert Samuelson is a journalist for the Washington Post, where he writes a weekly economics column. He was a columnist for National Journal magazine from 1976 to 1984 and for Newsweek from 1984 to 2011. In 1982, he received an Alicia Patterson Journalism Fellowship to research and write about the changes in the U.S. economy since World War II.

Samuelson's work has been consistently recognized for its excellence during the course of his career. He received the 1993 John Hancock Award for Best Business and Financial Columnist, was awarded Gerald Loeb Awards for Commentary in 1993, 1986 and 1983, received the 1981 National Magazine Award and won National Headliner Awards for Feature Column on a Single Subject in both 1992 and 1993 and for Best Special Interest Column 1987.

His most recent book, The Great Inflation and Its Aftermath: The Past and Future of American Affluence, was published in 2008. In it, he asserts that the Great Inflation was the worst domestic policy blunder of the postwar era, and that the modern economy cannot be understood without considering the Great Inflation and its aftermath.

In his Athenaeum address Robert Samuelson will challenge the notion that the 2008 financial crisis resulted mostly from Wall Street greed and governmental deregulation. He argues instead that the crisis resulted from a 25-year economic boom that started in the early 1980s with the dramatic decline of inflation. Samuelson criticizes the modern assumptions of economic management--that economic knowledge had advanced to the point where major collapses or even depressions were impossible and explains that our understanding and tools of control are far weaker than had been presumed. The consequences of this include a newfound caution on the part of both companies and consumers, as well as a semi-permanent slowdown in economic growth.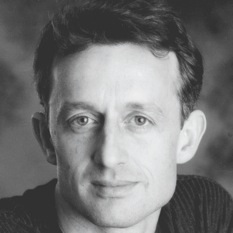 The Place of Science Writing in Literary Journalism
BURKHARD BILGER
FRIDAY, NOVEMBER 16, 2012
LUNCHEON 11:30 a.m.; LECTURE 12:00 p.m.
Burkhard Bilger was a senior editor at Discover from 1999 to 2005. Before that, he worked as a writer and deputy editor for The Sciences, where his work helped earn two National Magazine Awards and six nominations.

Bilger's work has also appeared in The Atlantic Monthly, Harper's, The New York Times, the New York Times Book Review, and numerous other publications, and has been anthologized in The Best American Sports Writing, Best Food Writing, and three times in The Best American Science and Nature Writing.
Burkhard Bilger has been a staff writer at The New Yorker since 2001. His articles have focused on food, science, and American subcultures, and have included essays on the mysteries of time perception and the enigma of American stature (why are we smaller than Europeans?), as well as portraits of gem dealers in Madagascar, short-order cooks in Las Vegas, and a cheese-making nun in Connecticut. He continues to explore many of these topics in his first book, Noodling for Flatheads: Moonshine, Monster Catfish, and Other Southern Comforts (2000), which was a finalist for the PEN/Martha Albrand Award for First Nonfiction. His book narrates his own journey through the South, exploring time-honored traditions as moonshining and cockfighting, coonhunting and, of course – "noodling." Noodling, by the way, is the act of sticking your hand into the water and letting a catfish grab it, then yanking the fish out of the water.

Bilger is also co-author of The Best American Science & Nature Writing (2001). His talk will discuss the place of science writing in literary journalism and is sponsored by CMC's Center for Writing and Public Discourse.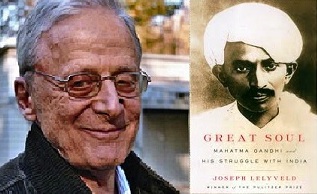 Great Soul: Mahatma Gandhi and His Struggle with India
JOSEPH LELYVELD
MONDAY, NOVEMBER 19, 2012
Joseph Lelyveld worked at The New York Times for nearly 40 years, ascending its ranks to serve as its executive editor from 1994-2001.

After graduating from Harvard in 1958, he received a Master's degree from the Columbia School of Journalism in 1960, and subsequently a Fulbright Scholarship. He then joined the Times. He went from copy editor to foreign correspondent in just three years, and received an award in 1971 for his education reporting, and a 1983 award for his foreign reporting. He has served as foreign editor of the NYT, and as its managing editor.

His newest book, the topic of his discussion at the Athenaeum, is Great Soul: Mahatma Gandhi and His Struggle with India, published last year. The book has earned praise as being "judicious and thoughtful", yet also deep and complex for those who have only a rudimentary knowledge of Gandhi's life.

Great Soul also stirred up controversy as some thought the book insinuated that Gandhi was bisexual or homosexual. Lelyveld has denied this, and has said that this is a misinterpretation of the admittedly close relationship between Gandhi and one of his disciples, bodybuilder Hermann Kallenbach.

Lelyveld's is the author of other works, and his book entitled Move Your Shadow: South Africa, Black and White (1985) won the Pultizer Prize for General non-fiction in 1986. The book was based on Lelyveld's reporting from South Africa in the 1960s and 1980s, and explores the country's racial policies and reform processes.

This lecture by Joseph Lelyveld is made possible by the generosity of CMC alumnus L. J. Kutten '74.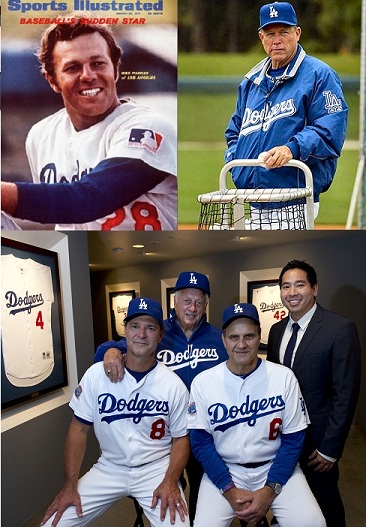 The Business of Baseball
WES PARKER '62
SCOTT AKASAKI '98
JIM COLBURN
TUESDAY, NOVEMBER 20, 2012
Baseball has become a big business. To begin to understand what this great sport has meant to the nation and what it may become in the future, it is necessary to take a look at the business of baseball. Business decisions have brought us free agency, the M.L.B. Players Association, long term contracts, and exorbitant signing bonuses. The business of the sport has also begun to look beyond America and has become increasingly international in its appeal. To help flesh out major trends in baseball which follow from these business decisions, the Athenaeum has assembled a panel of prominent baseball professionals to represent the perspectives of players, coaches, and general managers. Topics will range from how players have changed to personal experiences getting into the profession.

Scott Akasaki enters his ninth season with the Dodgers and third as director of team travel. The previous six seasons he was manager of team travel following five seasons in the club's Asian Operations Department, most recently as the manager of Japanese Affairs. Akasaki, 36, was the first Asian-American to be named to the post in Major League history and is just the fifth team travel representative for the Dodgers since they moved to Los Angeles in 1958.

Wes Parker, a 1962 CMC alumnus, was the first baseman for the Los Angeles Dodgers from 1964 to 1972 and earned Gold Gloves for fielding his last six years in the Majors. He retired as the finest fielding first baseman ever by both reputation and percentage. He was also the team's rookie of the year and MVP in 1970.

James Colborn pitched 10 years in the majors with the Chicago Cubs, Milwaukee, Kansas City and Seattle. He was selected to the American League All-Star team in 1973; in 1975 he pitched a no-hitter for the Royals. He retired as an active player in 1979, but remained a star in coaching circles, starting his career with the Chicago Cubs. Colburn served as a pitching coach for the Los Angeles Dodgers and for the Pittsburgh Pirates. Colborn now has the Jim Colborn Baseball League.

Special tribute is given to Claremont-Mudd-Scripps founding athletics director and longtime baseball coach, Bill Arce. Beginning in 1962, he used sabbaticals and summer vacations to develop baseball in various European countries including Holland and Italy, two countries for whom he coached teams to European championships. He is now widely recognized as one of the great ambassadors of the game.
ATHENAEUM ETIQUETTE
The Athenaeum serves as a gathering place where ideas, inquiry, and fellowship bring students, faculty, staff, other scholars, and nationally prominent speakers together.



Attendance at any event may be limited to persons associated with CMC, to the people who signed up for the dinner, or to the maximum number of people allowed by fire regulations.



On some occasions the speaker may address the group in another forum or the College may set up a video feed to handle an overflow crowd. All programs at the Athenaeum are filmed. Individuals attending should understand that their image might appear on the videotape.



House rules and common courtesy prohibit disruptive actions inside the building during an Athenaeum sponsored program.



Time allowing, there will be a period set aside for questions. Students will have priority during this portion of the program.



Guests are expected to dress appropriately in all dining rooms. Shorts, jeans, and t-shirts are not acceptable at dinner; more casual attire is acceptable for lunch and tea. No bare feet at any time.
MARIAN MINER COOK ATHENAEUM
RECORDING POLICY
It is the policy of the Marian Miner Cook Athenaeum that no lecture, appearance or performance by any speaker or performer at the Athenaeum is to be videotaped, audiotaped, or otherwise recorded and/or broadcast without the prior written permission of the relevant speaker, performer, or other authorized owner of the intellectual property rights to the event.



Anyone requesting permission to record an event is required to submit an "Event Recording Request Form" to Bonnie Snortum, the Director of the Athenaeum, at least 48 hours in advance of the relevant event.



It is understood that the speaker, the performer, the Athenaeum, and any other event sponsor, as appropriate, reserve all intellectual property rights for each Athenaeum event.



If you have any questions regarding this policy, please contact Bonnie Snortum at bsnortum@cmc.edu or at (909) 607-4180.