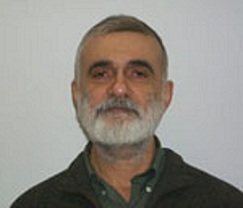 The Fallacies of States' Rights
SOTIRIOS BARBER
TUESDAY, NOVEMBER 13, 2012
LUNCHEON 11:30 a.m.; LECTURE 12:00 p.m.
The idea that "states' rights" restrain national power is riding high in American judicial and popular opinion. Here, Sotirios Barber will show how arguments for states' rights, from the days of John C. Calhoun to the present, have offended common sense, logic, and bedrock constitutional principles.

To begin with, states' rights federalism cannot possibly win the debate with national federalism owing to the very forum in which the requisite argument must occur — a national one, thanks to the Civil War — and the ordinary rules of practical argumentation. Further, the political consequences of this self-defeating logic can only hasten the loss of American sovereignty to international economic forces. Both philosophical and practical reasons compel us to consider two historical alternatives to states' rights federalism. In the federalism of John Marshall, the nation's most renowned jurist, the national government's duty to ensure security, prosperity, and other legitimate national ends must take precedence over all conflicting exercises of state power. In "process" federalism, the Constitution protects the states by securing their roles in national policy making and other national decisions. Barber opts for Marshall's federalism, but the contest is close, and his analysis takes the debate into new, fertile territory.

Affirming the fundamental importance of the Preamble, Barber advocates a conception of the Constitution as a charter of positive benefits for the nation. It is not, in his view, a contract among weak separate sovereigns whose primary function is to protect people from the central government, when there are greater dangers to confront.

Professor Barber combines interests in political philosophy and the American Constitution. He is the author of: The Constitution and the Delegation of Congressional Power (1975) (Chicago); On What the Constitution Means (1986)(John Hopkins); The Constitution of Judicial Power (1997)(Johns Hopkins); Welfare and the Constitution (2005)(Princeton); and, with James Fleming, Constitutional Interpretation: The Basic Questions (2007)(Oxford; named an Outstanding Academic Title for 2008 by Choice magazine). With Robert George, he is the co-editor of Constitutional Politics: Essays in Constitution Making, Maintenance, and Change (2001)(Princeton). With Walter Murphy, James Fleming, and Stephen Macedo, he is co-author/editor of American Constitutional Interpretation (2008), 4th edition (Foundation Press). He has also published numerous articles in constitutional theory. He has held fellowships from the National Endowment for the Humanities and the American Council of Learned Societies, and he has held visiting professorships at Princeton University and the University of Michigan. His present projects include a book on constitutional failure for the University Press of Kansas and the 5th edition of American Constitutional Interpretation.

Sotirios A. Barber is Professor of Political Science at the University of Notre Dame. His Athenaeum talk is sponsored by the Salvatori Center for the Study of Individual Freedom.