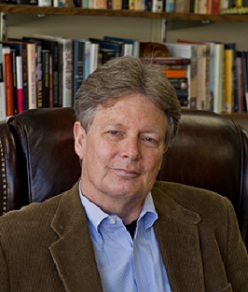 The Amistad Rebellion: A History from Below
MARCUS REDIKER
MONDAY, NOVEMBER 26, 2012
On June 28, 1839, the Spanish slave schooner Amistad set sail from Havana on a routine delivery of human cargo. On a moonless night, after four days at sea, the captive Africans rose up, killed the captain, and seized control of the ship. They attempted to sail to a safe port, but were captured by the United States Navy and thrown into jail in Connecticut. Their legal battle for freedom eventually made its way to the Supreme Court, where their cause was argued by former President John Quincy Adams. In a landmark ruling, they were freed, and eventually returned to Africa. The rebellion became one of the best-known events in the history of American slavery, celebrated as a triumph of the legal system in films and books, all reflecting the elite perspective of the judges, politicians, and abolitionists involved in the case.

In his new book, The Amistad Rebellion: An Atlantic Odyssey of Slavery and Freedom, renowned historian Marcus Rediker tells a different tale, one that reclaims the rebellion for its true proponents: the African rebels who risked death to stake a claim for freedom. Using newly discovered evidence, Rediker reframes the story to show how a small group of courageous men fought and won an epic battle against Spanish and American slaveholders and their governments. He reaches back to Africa to find the rebels' roots, narrates their cataclysmic transatlantic journey, and unfolds a prison story of great drama and emotion. He shows how the rebels captured the popular imagination and helped to inspire and build a movement that was part of a grand global struggle between slavery and freedom.

This lecture will explore the famous and dramatic rebellion on the Amistad, its African origins and cultural logic, its American chapter, and its Atlantic consequences.

Marcus Rediker is Distinguished Professor of Atlantic History at the University of Pittsburgh. He is the author of several prize-winning books, including Between the Devil and the Deep Blue Sea: Merchant Seamen, Pirates, and the Anglo-American Maritime World, 1700-1750, The Many-Headed Hydra: Sailors, Slaves, Commoners, and the Hidden History of the Revolutionary Atlantic (co-authored with Peter Linebaugh), Villains of All Nations: Atlantic Piracy in the Golden Age, and most recently The Slave Ship: A Human History. He has lectured extensively throughout the world, and his work has been translated into French, German, Greek, Hebrew, Italian, Japanese, Korean, Portuguese, Russian, Spanish, Swedish, and Turkish. He is also the companion of a big, badly-behaved English bulldog, Jellybean.