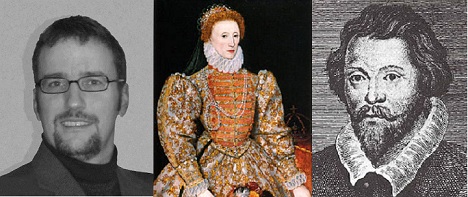 A Winter Holiday Concert: Mass for Four Voices by William Byrd and Holiday Carols
CLAREMONT CHAMBER CHOIR
CHARLES KAMM, conductor
TUESDAY, DECEMBER 4, 2012
The Chamber Choir of Claremont McKenna, Harvey Mudd, Pitzer, and Scripps Colleges, conducted by Charles W. Kamm and accompanied by Paul R. Bishop, will present a winter holiday concert at the Marian Miner Cook Athenaeum at Claremont McKenna College on December 4, 2012. The program features the transcendent Mass for Four Voices by the master of English renaissance music, William Byrd. This work was written for the chapel of Elizabeth I and demonstrates the art of polyphony that exemplifies the high renaissance. The concert will also include holiday carols, including "The Shepherd's Carol" by Bob Chilcott, a former member of the renowned Kings Singers.

The Chamber Choir was founded in fall 1977, by Professor Michael Deane Lamkin. It is currently comprised of 21 members who also sing with the Concert Choir and functions as an integral part of the music curriculum of the Claremont Colleges.

Charles Kamm is director of choirs for the Joint Music Program of Claremont McKenna, Harvey Mudd, Pitzer, and Scripps Colleges as well as associate professor of music at Scripps College where he is currently chair of the music department. In addition to conducting the choirs, Professor Kamm teaches music history at Scripps College. Areas of scholarly interest include Baroque and Classical performance practice, Igor Stravinsky, Benjamin Britten, musical theater in the U.S., and Scandinavian choral music. He received his Doctor of Musical Arts degree from Yale University. Earlier studies include a Bachelor of Arts degree in music from Earlham College in Richmond, Indiana, and a Master of Music degree from Michigan State University. He has also studied in Vienna, Austria, and at the Sibelius Academy in Helsinki, Finland, as a Fulbright Scholar in 2002-2003. A tenor, Dr. Kamm is also active as a vocal performer. He has performed recitals of the songs of Franz Schubert, Robert Schumann, Clara Schumann, Charles Ives, Samuel Barber, and Benjamin Britten in the United States and in Europe.

The evening begins with a traditional Holiday meal prepared by the renowned Athenaeum kitchen staff: Chef David Skinner, Juan Herrera, Angela Fitch, and Byron Figueroa.