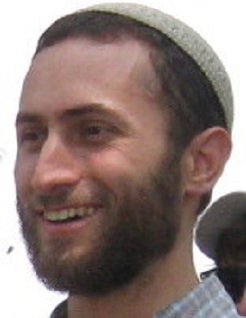 Environmental Sustainability and Interfaith Eco Cooperation in the Holy Land
JONATHAN NERIL
MONDAY, DECEMBER 10, 2012
LUNCDHEON 11:30 a.m.; LECTURE 12:00 p.m.
Jonathan Neril founded and directs The Interfaith Center for Sustainable Development and its branches Jewish Eco Seminars and Eco Israel Tours. A native of California, he completed an M.A and B.A.from Stanford University with a focus on global environmental issues, and received rabbinical ordination in Israel. He has spoken widely on religion and the environment, and organized two interfaith environmental conferences in Jerusalem in which religious leaders of several faiths spoke. He is the lead author and general editor of two publications on Jewish environmental ethics. He lives with his wife, Shana, and son, Shacharya, in Jerusalem.
More information about his work can be found at
www.interfaithsustain.com
and
www.jewishecoseminars.com
.