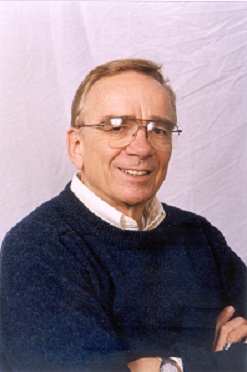 Sufis and the Growth of Islam in India -- Two Patterns
RICHARD EATON
THURSDAY, NOVEMBER 29, 2012
LUNCHEON 11:30 a.m., LECTURE 12:00 p.m.
Richard Eaton is currently a professor of history at the University of Arizona, where he teaches History of Medieval India, History of Modern India and Pakistan, and Comparative History. His research interests focus on the social and cultural history of premodern India (1000-1800), and especially on the range of historical interactions between Iran and India, and on Islam in South Asia.

He has published monographs on the social roles of Sufis (Muslim mystics) in premodern Bijapur, on the growth of Islam in Bengal, and on the social history of the Deccan from 1300 to 1761. He is currently co-authoring a monograph to be titled Power, Memory, and Architecture: Contested Sites in the 16th Century Deccan. His recent works include Slavery and South Asian History (co-edited with Indrani Chatterjee) (2006), Social History of the Deccan, 1300-1761: Eight Indian Lives (2005), and Temple Desecration and Muslim States in Medieval India (2004).

Richard Eaton's lecture is third in a series of lectures on South Asia sponsored by the President's office and the department of religious studies.