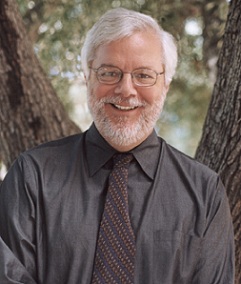 PHI BETA KAPPA VISITING SCHOLAR
Citizenship and Nationality: How Immigration Rules Relate to Different Conceptions of Nationality around the World
JOHN AGNEW
THURSDAY, JANUARY 31, 2013
Foreign immigration is a contentious issue around the world. One way of casting light on why it is more contentious in some countries than in others is to show how immigrant flows connect to various approaches that define nationality and citizenship in both source and destination countries. Professor John Agnew's Athenaeum lecture lays out a framework for understanding immigration "management" and illustrates it with case studies from Italy, South Korea, Mexico and the United States.

John Agnew is Distinguished Professor of Geography and professor of Italian at UCLA, where he received the 2007 Award in Distinguished Teaching. He taught at Syracuse University for 20 years before going to UCLA in 1996.
Agnew's research concerns political geography, international political economy, and European urbanization, with a special emphasis on Italy. He is the coeditor of The Sage Handbook of Geographical Knowledge (2010); Wiley-Blackwell Companion to Human Geography (2003); Landscapes, Identities, and Development (2011); and Contemporary Foundations of Space and Place (2002); and the author or coauthor of Globalization and Sovereignty (Outstanding Academic Title, Choice) (2009); Berlusconi's Italy: Mapping Contemporary Italian Politics (2008); Hegemony: The New Shape of Global Power (Outstanding Academic Title, Choice) (2005); The Geography of the World Economy (1989); and Making Political Geography (2002). He is past president of the Association of American Geographers, recipient of the association's Distinguished Scholarship Award, and a fellow of the Royal Geographical Society.

Founded in 1776, Phi Beta Kappa is the nation's oldest academic honor society. It has chapters at 280 institutions and more than half a million members throughout the country. Its mission is to champion education in the liberal arts and sciences, to recognize academic excellence, and to foster freedom of thought and expression.