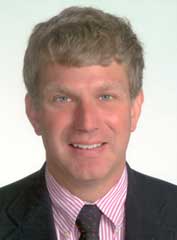 The Strangeness of Greco-Roman Thinking about Foreign Affairs—A Guide to the Eccentric Behavior of Modern States?
JON E. LENDON
WEDNESDAY, FEBRUARY 6, 2013
Jon Lendon earned a B.A. and Ph.D from Yale University, and is currently Professor of History at the University of Virginia. At Yale he was trained to work ambidextrously in Greek and Roman History by the Greek historian and leading public intellectual Donald Kagan (
On the Origins of War and the Preservation of Peace
[Anchor, 1996]) and the distinguished Roman historian Ramsay MacMullen. He is the author of numerous books and scholarly articles, including
Empire of Honour: The Art of Government in the Roman World
(1997);
Soldiers and Ghosts: A History of Battle in Classical Antiquity
(2005); "Xenophon and the Alternative to Realist Foreign Policy:
Cyropaedia
3.1.14-31" (2006); and
Song of Wrath: The Peloponnesian War Begins
(2010).
A Canadian citizen, Lendon was born in Lebanon and grew up in Japan: his Japanese upbringing has made him especially sensitive to issues of status, manners, and honor in history, an awareness that strongly influenced
Song of Wrath
. From the same upbringing comes his sense of the weight of the past upon traditional societies, which is the inspiration for his
Soldiers and Ghosts
.
As an undergraduate in Yale College, he won prizes both for the highest academic standing in the humanities and the best senior thesis; as a graduate student he won the prize for the best dissertation. He has been a John M. Olin Fellow in History, a Junior Fellow, Center for Hellenic Studies (Harvard University), and held Humboldt and Henkel Fellowships at Heidelberg. In 2002 he received the UVA All-University Outstanding Teaching Award. Author of many articles and reviews on Greek and Roman History, he has given over eighty scholarly papers in the U.S. and internationally.
http://www.lmqlit.com/author-display.php?art=J.E.+Lendon.
On Thursday, February 7th, Professor Lendon will deliver the Spring 2013 Harry Carroll Memorial Lecture at Pomona College. Entitled "Monumental Fountains and Rhetorical Education in the Roman Empire", this lecture begins at 4:15 p.m. in Pearsons Hall 101.