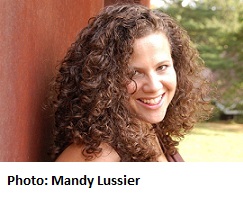 What You Really Want
JACLYN FRIEDMAN
WEDNESDAY, FEBRUARY 20, 2013
Jaclyn Friedman is a writer, performer, and activist, and the editor of the hit book Yes Means Yes: Visions of Female Sexual Power and a World without Rape (2008) (one of Publishers' Weekly's Top 100 Books of 2009 and one of Ms. Magazine's Top 100 Feminist Non-fiction of All Time list). Her latest book, What You Really Want: The Smart Girl's Shame-Free Guide to Sex and Safety, was released in November 2011.
As a college undergraduate, Jaclyn thought she was too smart to become a victim of sexual assault – until another student proved her wrong. That experience eventually led her to become a student and instructor of IMPACT safety training. At IMPACT, she helped bring safety skills to the communities which most need them, including gang-involved high school student and women transitioning out of abusive relationships. Being the victim of a campus sex assault also fueled her passion to write about and advocate for safer communities for women everywhere.

Jaclyn's article "Drinking and Rape: Let's Wise Up About It," originally published by Women's eNews in February 2007, was reprinted in several major online outlets and has become a popular reference for new thinking about preventing rape without shaming or blaming women. The article – and the public response to it – was the inspiration for Yes Means Yes.

In 2010, Friedman redefined the concept of "healthy sexuality" with two landmark pieces: the interview "Fucking While Feminist" and the highly polemic "My Sluthood, Myself," which together inspired thousands of responses and explorations across the blogosphere and beyond. Her insistence that authentic sexual liberation is both compatible with and necessary for combating the systemic sexualization and violation of women, led Lyn Mikel Brown (co-founder of SPARK and Professor of Education and Women's, Gender and Sexuality Studies at Colby College) to call her "this generation's version of Dr. Ruth."