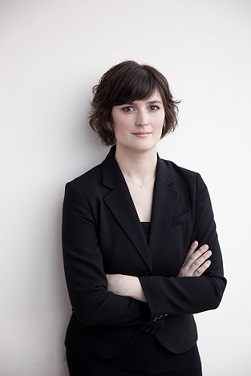 Making Our Voices Heard
SANDRA FLUKE
WEDNESDAY, FEBRUARY 13, 2013
Sandra Fluke made national news in February 2012 when she testified at a Democratic U.S. House committee regarding health-insurance coverage of birth control. Commentator Rush Limbaugh responded to her testimony, calling her a "slut" and a "prostitute".

In 2003, Fluke graduated from Cornell University with a major in Feminist, Gender & Sexuality Studies. Through her works with the Manhattan Borough President's Taskforce on Domestic Violence and co-founding the New York Statewide Coalition for Fair Access to Family Court, she successfully advocated for legislation granting access to civil orders of protection for unmarried victims of domestic violence, including teen LGBTQ victims. While in New York, she also worked at Sanctuary for Families in New York City, combating domestic violence and human trafficking.

Fluke went on to study law at Georgetown University, where she received the Women Lawyers of Los Angeles' Fran Kandel Public Interest Grant from Georgetown University Law Center, which supported her production of a video on how to take out a restraining order. During her time at law school, she also served as Co-President of the Georgetown Chapter of Law Students for Reproductive Justice and Vice President of the Georgetown Law Women's Legal Alliance. Fluke graduated cum laude this spring and passed the California Bar exam in July.

Fluke first stepped into her role a walking symbol of the nation's polarized politics when she was denied a chance to testify at a Republican-run House hearing on insurance coverage for birth control. Democrats characterized both the hearing at which Fluke did not testify, and Limbaugh's comments, as part of a "war on women" championed by Republican politicians.

Following this incident, Fluke spoke about the necessity of contraception for women across news outlets including The New York Times, Washington Post, TIME magazine, CNN, MSNBC, and NBC. She was also recognized with the Stand Up for Choice Award by the organization NARAL Pro-Choice America.

In the Democratic push to make reproductive rights a central issue in the 2012 presidential election, Fluke addressed the Democratic National Convention. Her speech framed the election as a choice between two leaders whose visions for the United States represented starkly different futures for women's personal freedoms.

Recently, she testified before the House Democratic Steering and Policy Committee on the need to provide access to contraception - a basic health care necessity and was named by TIME magazine as a candidate for its "person of the year" title.