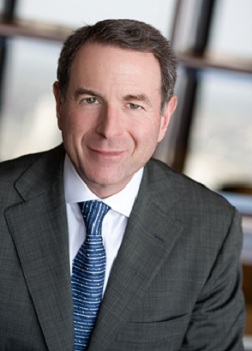 Preparing America and Yourself for the 21st Century Workforce
AVY STEIN P'14
MONDAY, FEBRUARY 18, 2013
Avy Stein P'14 co-founded Willis Stein & Partners in 1994. As the chief executive officer, he is responsible for managing the affairs of Willis Stein and the firm's private equity funds, which includes initiating investment opportunities, structuring acquisitions, coordinating due diligence, negotiating debt financings, and working with portfolio company management teams on an ongoing basis, among other responsibilities.

Stein has had a distinguished career: from 1989-1994, he was a managing director of Continental Illinois Venture Corporation, a subsidiary of Continental Bank Corporation; from 1980-1983, he was an attorney with Kirkland & Ellis LLP; and from 1984-1985, he was president of Cook Energy Corporation, an oil and gas exploration and production company, and vice president of corporate planning and legal affairs at Cook International, Inc. In 1985, Stein founded and was the chief executive officer and majority shareholder of Regent Corporation, which focused on making and managing acquisitions in the electronic security and personal emergency response industries. From 1988 until joining Continental Illinois Venture Corporation in 1989, he served as a special consultant on acquisitions, dispositions and restructurings to the chief executive officer of NL Industries, Inc. and its affiliates.

Avy Stein currently serves on the boards of directors of Education Corporation of America®, Interval Leisure Group, Roundy's Inc, Strategic Materials, Inc., and Velocitel. He is also the chairman of the audit and risk committee of Ravinia Festival and serves on its executive committee and board of trustees; a member of the Harvard Law School Leadership Council of Chicago; a foundation member of the University of Illinois Foundation; and a director for the Western Golf Association.

Stein has lectured at the University of Chicago Graduate School of Business, the University of Illinois, Columbia University, New York University, Princeton University, and the Venture Capital Institute. He received a juris doctor degree from Harvard Law School and received his bachelor of science degree in accountancy from the University of Illinois.

This presentation is sponsored by the President's Leaders Forum.