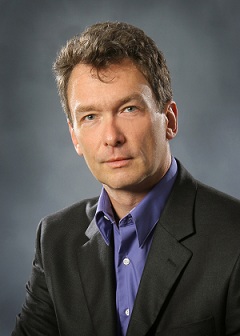 Bioethics: Too Important to Be Left to Bioethicists
MICHAEL BERUBE
MONDAY, FEBRUARY 25, 2013
As part of the Athenaeum's series on bioethics, Professor Michael Bérubé will speak about why bioethics is "too important to be left to the bioethicists".

Drawing on his work in disability studies and his experience as a father of a child with Down's Syndrome, Bérubé will argue that an understanding of disability and human variation is critical not only for the humanities, but also for the life sciences and "applied" fields such as bioethics. Taking on the work of philosophers such as Michael Sandel, Julian Glover, Eva Kittay, Martha Nussbaum, Jeff McMahan, and Peter Singer, he will show that intellectual disability should be of crucial importance to intellectuals– and that our major intellectual traditions have largely failed to meet that challenge.

Professor Michael Bérubé is Edwin Erle Sparks Professor of Literature and Director of the Institute for the Arts and Humanities at Pennsylvania State University, as well as the president of the Modern Language Association. He is the author of seven books to date, including Public Access: Literary Theory and American Cultural Politics (Verso, 1994); Life As We Know It: A Father, A Family, and an Exceptional Child (Pantheon, 1996; paper, Vintage, 1998); and What's Liberal About the Liberal Arts? Classroom Politics and "Bias" in Higher Education (W. W. Norton, 2006). Life As We Know It was a New York Times Notable Book of the Year for 1996 and was chosen as one of the best books of the year (on a list of seven) by Maureen Corrigan of National Public Radio.

Professor Bérubé earned his B.A. from Columbia University and his Ph.D. from the University of Virginia.