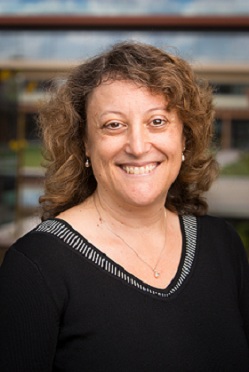 Universal and Culture-specific Predictors of Group Prejudice
SHANA LEVIN
WEDNESDAY, MARCH 6, 2013
LUNCHEON 11:30 a.m.; LECTURE 12:00 p.m.
A major theoretical challenge for experimental social psychology is to devise general principles of human behavior that can retain explanatory and predictive value in changing historical, cultural, and political contexts. Professor Levin will propose a new perspective on this problem for the field of intergroup relations, arguing that general principles need to be combined with culture-specific processes. With colleagues in North America and Europe, she conducted experiments on the predictors of prejudice against ethnic out-groups. Some predictors of prejudice were found to be universal across different cultures. Others were found to be especially potent when they were supported by dominant cultural norms. Professor Levin will suggest that even among western countries, the critical variables shaping prejudice can vary across nations, reinforcing the need for a theoretical integration of culture-specific processes with general social psychological principles.

Shana Levin is the Crown Professor of Psychology and George R. Roberts Fellow at Claremont McKenna College. She is currently Chair of the Psychology Department. Her research examines group identification, group dominance motives, and intergroup attitudes across cultures. Professor Levin has published over 50 journal articles and book chapters, a co-authored book, The Diversity Challenge: Social Identity and Intergroup Relations on the College Campus (2008), a co-edited book, Stigma and Group Inequality: Social Psychological Perspectives (2006), and a co-edited special issue of the Journal of Social Issues, Understanding and Resolving National and International Group Conflict (1998). She has served on the Editorial Board of the Journal of Social Issues and the Governing Councils of the Society for the Psychological Study of Social Issues and the International Society of Political Psychology. She was a Visiting Scholar at the Russell Sage Foundation. She received the Early Career Research Award from the Western Psychological Association and is a Fellow of the Western Psychological Association, Society of Experimental Social Psychology, and Society for the Psychological Study of Social Issues. She received the 2012 G. David Huntoon Senior Teaching Award at CMC.