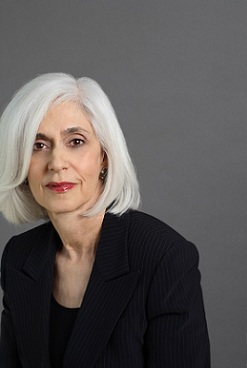 What is Effective Corporate Governance? An Insider's View of the Boardroom Experience
LINDA FAYNE LEVINSON
WEDNESDAY, MARCH 6, 2013
Linda Fayne Levinson presently serves as a Director of Hertz, Ingram Micro, Jacobs Engineering Group, NCR, and Western Union. She is the Chair of the Compensation Committee at NCR and Ingram Micro and Chair of the Nomination and Governance Committee at Jacobs Engineering. At NCR, she is also independent lead director.

Ms. Levinson is currently on the U.S. Advisory Board of CVC Capital Partners. During her career, she has been a partner at GRP Partners, a venture capital firm; a partner of Wings Partners, the private equity firm that took Northwest Airlines private; an executive at American Express where she ran the U.S. leisure travel business; and a partner at McKinsey & Co., where she was the first woman elected partner.

She is a Trustee at Barnard College, and is also on the Board of Reach Out and Read.

Ms. Levinson holds an A.B. in Russian Studies from Barnard College, an M.A. in Russian Literature from Harvard University and an M.B.A. from New York University Stern School.

During Ms. Levinson's Athenaeum talk, she will be discussing government regulation and its impact on decision-making of boards as well as shareholder activism, executive compensation, gender diversity, and facilitating innovation in corporations. Her talk is sponsored by the Robert Day School of Economics and Finance.