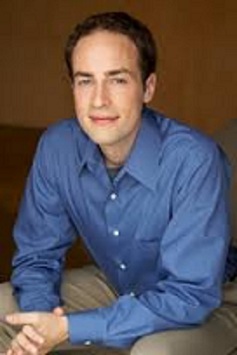 Good and Bad Ways to Allocate Scarce Medical Resources
ANDREW SCHROEDER
WEDNESDAY, FEBRUARY 27, 2013
Just because Professor Andrew Schroeder teaches right here at Claremont McKenna does not mean we would not have been tracked down if he were teaching elsewhere. As part of the Athenaeum's series on Bioethics, Professor Schroeder will speak on a crucial intersection of philosophy and health economics.

Assistant Professor of Philosophy Andrew Schroeder won the Glenn R. Huntoon Award for Superior Teaching last year, a remarkable feat, but especially considering it was his first year at CMC. Professor Schroeder received his bachelor's degree from Carleton College, and his Ph.D. from Harvard; his dissertation was entitled Divorcing the Good and the Right. He also worked as a teaching fellow at Harvard after he received his doctorate for scholars including as Michael Sandel. His scholarly and teaching interests include ethics, political philosophy, philosophy of economics, philosophy of biology and medicine, bioethics, and economic justice.

He is the author of multiple publications, including You Don't Have to Do What's Best! (2011) (Oxford Studies in Normative Ethics), forthcoming Rethinking Health: Healthy or Healthier Than? (British Journal for Philosophy of Science), Incidence, Prevalence, and Hybrid Approaches to Calculating DALYs (2012) (Population Health Metrics), and forthcoming Imperfect Duties, Group Obligations, and Beneficence (Journal of Moral Philosophy). At CMC, Professor Schroeder has taught Political Philosophy, Ethical Theory, Political Philosophy – Current Debate, and the Philosophy of Health Economics. He also was the inaugural lecturer at CMC's new philosophy club, The League of Extraordinary Thinkers.