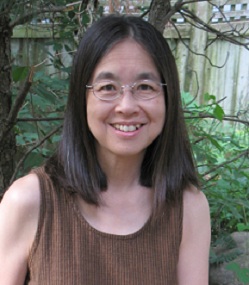 Personal Genetics: Miracles and Technologies, Promises and Challenges
TING (C.-TING) WU
THURSDAY, FEBRUARY 28, 2013
LUNCHEON 11:30 a.m.; LECTURE 12:00 p.m.
Dr. Ting (C.-ting) Wu is the Director of the Personal Genetics Education Project (pgEd) and a Professor of Genetics at Harvard Medical School. As Director of pgEd, Dr. Wu works with her team to increase public awareness of the benefits, risks, and implications of learning the details of one's genome and is dedicated to making that awareness equally accessible regardless of all socioeconomic, cultural, ethnic, and religious influences. pgEd works at many levels, from hands-on teaching in the classroom and generating on-line curricula, to working with the Smithsonian Institute, advising producers and writers of television shows through Hollywood, Health, and Society, and developing a mobile app.

Dr. Wu's research group studies the manner in which chromosome structure and behavior govern inheritance, and, in fact, it is this life-long pursuit that led her to recognize the importance of strengthening the conduit of communication between society and science. Her laboratory uses Drosophila, mammalian, and nematode experimental systems as well as develops new technologies for visualizing chromosomes. Dr. Wu received her B.A. from Harvard University in Biology and her Ph.D. from Harvard Medical School in Genetics. She did her postdoctoral training at Yale University and the Station for Natural Studies, after which she was a Fellow in Molecular Biology at the Massachusetts General Hospital. She was a Professor of Genetics in the Division of Molecular Medicine at Children's Hospital and is now a Professor in the Department of Genetics at Harvard Medical School. Most recently, Dr. Wu was honored as a recipient of an NIH Director's 2012 Pioneer Award.