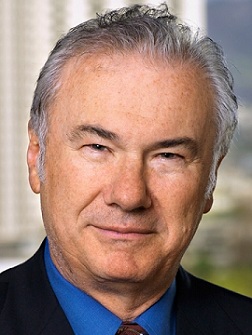 Profiting from Innovation: Building Firm Level and National Competitiveness
DAVID TEECE P'16
MONDAY, MARCH 4, 2013
LUNCHEON 11:30 a.m.; LECTURE 12:00 p.m.
David Teece is the Tusher Professor in Global Business and the Director of the Institute for Business Innovation at the Haas School of Business at the University of California, Berkeley, and Founder and Chairman of Berkeley Research Group, LLC ('BRG'), for which he also actively consults. Berkeley Research Group is the second company he has founded. The first, LECG, went public.

Professor Teece is known in academia for creating the concept of dynamic capabilities, an idea he began to develop while researching for his Ph.D. in economics at the University of Pennsylvania in 1975. Professor Teece's most recent publication on the topic is Dynamic Capabilities and Strategic Management: Organizing for Innovation and Growth (Oxford University Press, 2009). Other publications include two volumes of published papers by Edward Elgar (London) in "Economists of the Twentieth Century" titled, Economic Performance and the Theory of the Firm (1998) and Strategy, Technology and Public Policy (2012). In addition, he is also the co-author of over 200 books and articles on topics in innovation strategy, intellectual property, and antitrust policy which further contributes to his extensive experience in litigation and regulatory issues.

Outside of academia, David Teece has served several times as an expert witness in numerous courts, administrative bodies and tribunals in the U.S., Canada, Australia, New Zealand, and Europe where he has testified on various economic issues in business such as industrial organization, antitrust and competition policy, negotiation strategy, and complex damages. Other accolades include the four honorary doctorates, the Accenture list of the Top 50 Living Business Intellectuals, the 2002 Viipuri International Prize in Strategic (Technology) Management and Business Economics, and the 2003 Strategic Management Journal Best Paper Award. Professor Teece's most notable achievement is as the lead author of the most cited paper in economics and business 1995-2005 and is ranked number 10 in citations worldwide by the same source for the same time period.