Athenaeum Location
Print Newsletter
March 11, 2013
Vol. 28, No. 10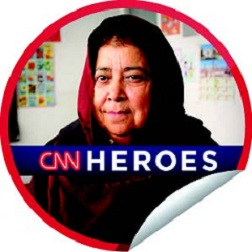 Leadership Lessons from Afghan Girls School Founder, Razia Jan, 2012 Top 10 CNN Hero
RAZIA JAN
MONDAY, MARCH 11, 2013
LUNCHEON 11:30 a.m.; LECTURE 12:00 p.m.
Razia Jan was born in Afghanistan, but moved to Duxbury, Massachusetts in 1970, where she ran a small tailoring business, and served as President of the town's Rotary Club. Following the September 11th attacks, she arranged to send 400 homemade blankets to the Ground Zero rescue workers and went on to organize the sending of 30,000 pairs of shoes to Afghan children.

A trip she made back to Afghanistan a year later showed her the suffering of girls in her home country and broke her heart. The way that women had been oppressed by the Taliban moved her and she resolved to give up the comforts of her life in the U.S. to help them. Razia started the Ray of Hope Foundation, raising money to build a school for girls in Afghanistan, and in 2008 moved back to run the school, which currently has nearly 350 female students ranging from Kindergarten to 8th grade.

The day the school opened, another school across town suffered an attack with hand grenades and 100 girls were killed. Razia has a stone wall installed around the school to protect her students. There are guards who test the water every day, to ensure it isn't poisoned. Adults even escort the children to the bathroom to make sure they don't try to drink the tap water. The air quality of the classrooms is checked every morning to ensure that there is no gas. Razia is one of many who believe that peace will come through education. She believes that by educating these girls, change will come to the whole country. She meets with the male relatives of each girl throughout the year to ensure they are still supportive of her education. The men are very proud of their daughters now. She also maintains good relationships with the local community, whose support is vital.

In a culture that is still hostile to women in many ways, the Zabuli Education Center is a haven for the girls. They have a desire to learn and are grateful for this rare opportunity. With their new computer lab, "they can touch the world just sitting in this school" and "the knowledge is something that nobody can steal from them" says Razia.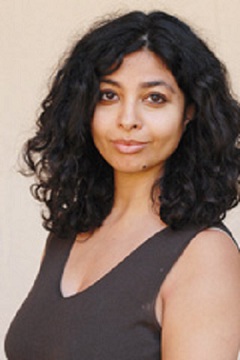 Ascetics, Warriors, and a Gandhian Ecological Citizenship: Thinking through M.K. Gandhi
FARAH GODREJ
MONDAY, MARCH 11, 2013
LECTURE 6:45 p.m. PARENTS DINING ROOM
Farah Godrej has already been called a "leader of the new generation of scholars" after the release of her first book. Cosmopolitan Political Thought: Method, Practice, Discipline (New York: Oxford University Press, 2011) asks the question of what it might mean for the very practices of political theorizing to be cosmopolitan. It suggests that such a vision of political theory is intimately linked to methodological questions about what is commonly called comparative political theory - namely, the turn beyond ideas and modes of inquiry determined by traditional Western scholarship. It is therefore an argument for applying the idea of cosmopolitanism--understood in a particular way - to the discipline of political theory itself.

As Farah Godrej argues, political theorists must reflect on their perspectives inside and outside various traditions and immerse themselves in foreign ideas, languages, histories, and cultures - ultimately relocating themselves within their disciplinary homes. The result will be a serious challenge to accepted solutions to political life.

The book critiques both traditional cosmopolitanism and comparative political theory and brings normative, rather than critical, perspective to study of non-western political texts. Cosmopolitan Political Thought has been called "fascinating", "bold and timely", and "destined to transform existing relations in political theory".

Farah Godrej is Associate Professor of Political Science at the University of California, Riverside. She received her doctorate from Georgetown University and joined the department in 2006. Her areas of research and teaching include Indian political thought, Gandhi's political thought, cosmopolitanism, globalization, comparative political theory, and environmental political thought. Her research appears in journals such as Political Theory, The Review of Politics, and Polity.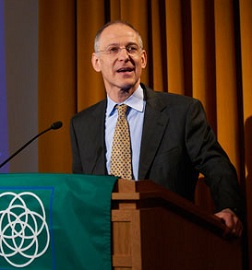 Health Care Reform and the Future of American Medicine
EZEKIEL EMANUEL
MONDAY, MARCH 11, 2013
Ezekiel J. Emanuel is the vice provost for global initiatives, the Diane S. Levy and Robert M. Levy University Professor, and chair of the Department of Medical Ethics and Health Policy at the University of Pennsylvania. He served as the founding chair of the Department of Bioethics at The Clinical Center of the National Institutes of Health from 1997 to 2009, when he was drafted to the White House health-reform team to advise then-Office of Management and Budget on overhauling America's health-care system. After the White House successfully passed a major health overhaul, Dr. Emmanuel returned to NIH.

After graduating from Amherst college in 1979, Dr. Emmanuel received his M.Sc. from Oxford University in biochemistry, his M.D. and Ph.D. in political philosophy from Harvard University, where he was a fellow in the Program in Ethics and the Professions at the Kennedy School of Government at Harvard and his dissertation received the Toppan Award for the finest political science dissertation of the year. He then went on to complete his internship and residency in internal medicine at Boston's Beth Israel Hospital and his oncology fellowship at the Dana-Farber Cancer Institute, where he joined the faculty. Prior to joining the National Institutes of Health, he was an associate professor at Harvard Medical School.

Dr. Emanuel has written or edited nine books, most recently Global Justice and Bioethics (2012). He developed "The Medical Directive," a comprehensive living will that has been endorsed by Consumer Reports on Health, Harvard Health Letter, The New York Times, The Wall Street Journal, and many other publications. He has published over 200 scientific articles on topics including the ethics of clinical research, health care reform, international research ethics, end-of-life care issues, euthanasia, the ethics of managed care, and the physician-patient relationship. He is a regular op-ed contributor for The New York Times.

Emanuel served on President Bill Clinton's Health Care Task Force, the National Bioethics Advisory Commission, and on the bioethics panel of the Pan-American Healthcare Organization. He is a Fellow at the nonprofit bioethics research institute The Hastings Center and at the Center for American Progress.

Dr. Emanuel has received numerous awards including election to the Institute of Medicine of the National Academy of Science, the Association of American Physicians, and the Royal College of Medicine. Hippocrates Magazine selected him as Doctor of the Year in Ethics. He received the AMA-Burroughs Welcome Leadership Award, the Public Service Award from the American Society of Clinical Oncology and the John Mendelsohn Award from the MD Anderson Cancer Center. In 2007, Roosevelt University presented Dr. Emanuel with the President's Medal for Social Justice.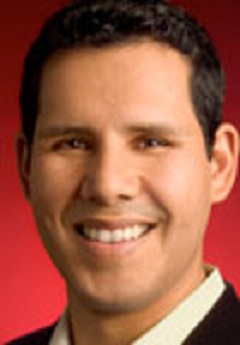 Making You Famous: Reaching 6 Billion People on YouTube
FRANCISCO VARELA, JR. '93
TUESDAY, MARCH 12, 2013
Francisco Varela is the Strategic Partner and Development Manager for YouTube, where he serves as Global Director of Platform Partnerships. Mr. Varela leads YouTube's partnerships with mobile and consumer electronics manufacturers, telecommunications carriers, game consoles and publishers, infrastructure providers, and live streaming content providers. Varela's team is responsible for YouTube's global partnerships with companies such as Vodafone, AEG, Samsung, Sony, Electronic Arts, Verizon, and DoCoMo.

Since its founding in 2005, YouTube been a force for the convergence of entertainment and technology. With over 800 million unique users and 4 billion hours of video watched each month, YouTube remains the most viewed source for internet video. Francisco Varela '93 has been at the center of YouTube's march into mobile and new technologies. Mr. Varela leads YouTube's global partnerships team in relationships with mobile operators and OEMs, TV device manufacturers game console makers and emerging distribution platforms. In his presentation, Mr. Varela will provide a candid look inside YouTube's tremendous growth and unique culture. He will also focus on his team's mission to reach new audiences across the world.

A government major, Varela graduated from Claremont McKenna in 1993 before going on to pursue his J.D. at University of California, Berkeley. Prior to joining YouTube, Varela held the position of Legal Director for mobile software company Openwave Systems in London, where he oversaw support for Openwave's regional sales efforts, litigation and corporate acquisitions. Varela also spent five years as International Counsel for Yahoo! Inc., where he worked on Yahoo!'s strategic alliances and acquisitions, including Yahoo!'s mobile efforts with companies such as TeliaSonera and sponsorship of the FIFA World Cup.

Francisco Varela's presentation at the Athenaeum is a continuation of the series of programs featuring CMC alumni.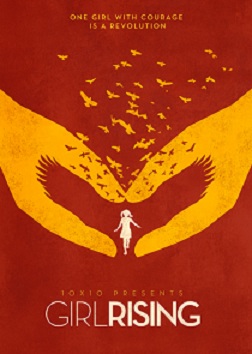 Girl Rising
ALEXANDRIA DIONNE, producer
WEDNESDAY, MARCH 13, 2013
LECTURE 6:45 p.m. PARENTS DINING ROOM
The screening of the documentary film Girl Rising (2013) will be at 3:00 p.m. in Pickford Auditorium. The Athenaeum will host a dinner to discuss the film with Alex Dionne beginning at 6:00 p.m. in Parents Dining Room.

Around the world, millions of girls face barriers to education that boys do not: early forced marriage, domestic slavery, sex trafficking, gender violence and discrimination, lack of access to health care, and school fees. Breaking these barriers will be crucial in breaking cycles of poverty and political oppression.

Girl Rising is an innovative documentary film which journeys around the globe to witness the strength of the human spirit and the power of education to change the world. From Academy-Award nominated director Richard E. Robbins, Girl Rising spotlights the stories of unforgettable girls born into unforgiving circumstances. It captures their dreams, their voices, and their remarkable lives.

Each girl's story is transformed for the screen by an acclaimed writer from her native country: Marie Arana from Peru, Edwidge Danticat from Haiti, Mona Elthaway from Egypt, Aminatta Forna from Sierra Leone, Zarghuna Kargar from Afghanistan, Maaza Mengiste from Ethiopia, Sooni Traaporevala from India, Manjushree Thapa from Nepal, and Loung Ung from Cambodia. Cate Blanchett, Priyanaka Chopra, Selena Gomez, Anne Hathaway, Selma Hayak, Alicia Keys, Chloe Moretz, Liam Neeson, Meryl Streep, and Kerry Washington all contribute voice performances to the film, which features original music from Academy Award winner Rachel Portman, in collaboration with Hans Zimmer.

By sharing their personal journeys, the girls of Girl Rising become our teachers. As one of them says, "I feel as though I have power. . .I can do anything. And I have important things to do."

Alexandria Dionne is an award-winning documentary film producer. She has worked at various magazines and newspapers, including Rolling Stone, The Village Voice, and Entertainment Weekly. She shifted to documentary film and has worked on numerous PBS and cable programs. Some of her credits include: the six-hour PBS series, The Abraham and Mary Lincoln Story: A House Divided (2001); a four-hour series with Bill Moyers, America's First River: Bill Moyers on the Hudson (2002); and Destination America (2005), a four-hour PBS documentary that took an historical look at immigration in the U.S.

She also segment-produced radio pieces for KCRW's Good Food show. Since 2010, she's been working as a producer and production manager on The Documentary Group's 10x10 Presents: Girl Rising, a feature-length documentary and global campaign about girls' education in the developing world. While in Ethiopia for Girl Rising in June of 2011, Alex directed a shoot with a woman there named Melka, who had been the victim of early marriage. Alex is proud that Melka's story is being heard and has gone on to be featured content addressing the ill-effects of early marriage for many of 10×10's NGO partners, including for World Vision, the UN Foundation, and The Elders.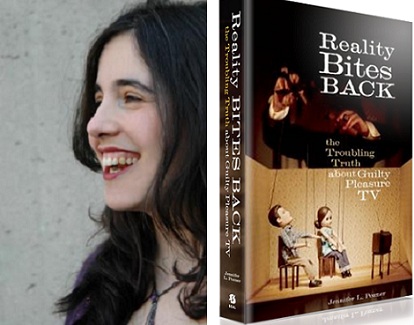 Reality Bites Back
JENNIFER POZNER
WEDNESDAY, MARCH 13, 2013
Jennifer L. Pozner is media critic, lecturer and founder and executive director of Women In Media & News. She founded WIMN in 2001 to increase women's presence and power in the public debate through media analysis, education, advocacy and reform. Some of WIMN's programs include media trainings for women's and women-led social justice groups, advocacy for media justice and institutional change, and the POWER (Perspectives Of Women Expand Reporting) Sources Project, which connects journalists and media producers with a dynamic and diverse national network of women experts. Pozner created and manages WIMN's Voices, a media analysis group blog, through which dozens of leading women journalists, media critics and activists analyze media coverage of women in relation to a wide variety of cultural, political and international news beats.

Formerly, she directed the Women's Desk for the national media watch group FAIR (Fairness & Accuracy In Reporting), where she was a staff writer for Extra! magazine and the organizer of the national Feminist Coalition on Public Broadcasting and was Media Watch columnist and contributing media editor for Sojourner: The Women's Forum, a national women's newspaper.

A widely published freelance journalist, Pozner's work has appeared in outlets ranging from traditional publications such as Newsday and the Chicago Tribune, to independent magazines such as Ms. magazine, and new media like the HuffingtonPost. Her essays have appeared in anthologies such as What Do We Do Now (2010) (a post-2004 election manifesto); The W Effect: Bush's War on Women (2004); Catching a Wave: Reclaiming Feminism for the 21st Century (2003); Uncovering the Right on Campus (1994); and Points and CounterPoints: Controversial Family and Relationship Issues in the 21st Century (2002). She has also appeared as a commentator on CNN, Fox News, MSNBC, ABC News Now, Democracy Now!, National Public Radio, Comedy Central's "The Daily Show with Jon Stewart," and several documentary films.

In 2009, she was recognized as one of the New Leaders Council "40 Under 40" progressive leaders in America. In 2007, Soroptimist International of NYC honored her with their "Making A Difference for Women" Award. Still, her favorite award remains her 2006 inclusion "The Real Hot 100," a Girls In Government project honoring young women leaders making change in their communities. The "Certificate of Hotness" they gave her for media activism still makes her happy four years later — because it came with the tagline, "See how hot smart can be!" Forbes named Jennifer one of "20 Inspiring Women To Follow On Twitter" in 2010. Later that year, she was amused to find her non-profit activist self alongside Tyra Banks, Martha Stewart and Vera Wang on BizTech Day's list of "25 Influential Business Women in New York City You Should Follow on Twitter."

Her latest book Reality Bites Back: The Troubling Truth about Guilty Pleasure TV (2010), takes a fierce, funny, and in-depth look at how reality TV affects our beliefs, our behavior, and our culture by deconstructing reality TV's twisted fairytales, demonstrating that far from harmless "guilty pleasures," this genre has a damaging impact on our intellectual and political development.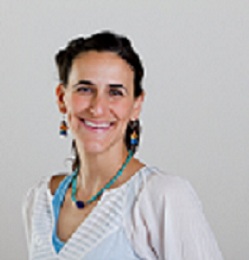 Sports for Sharing: Waking Up Children's Inner Agent of Change Through Sports and Games
DINA BUCHBINDER AURON
MONDAY, MARCH 25, 2013 LUNCHEON 11:30 a.m.; LECTURE 12:00 p.m.
Dina Buchbinder Auron. Dina is a social entrepreneur in a quest to change traditional education in Mexico struck with passivity and rigidity. Aware of the importance of getting involved with her community, Dina has been active in supporting projects related to education, health, migration, gender, environment and sustainable development.

Passionate also about children's potential and ideas, she founded Deport-es para Compartir in 2007, an educational and civic program that teaches children how to become better citizens from childhood in a fun way through games and sporting activities. Children get empowered through this innovative methodology to envision themselves as changemakers in their communities, addressing global challenges such as environmental sustainability and education.

In 2009 Dina was selected Global Fellow at the Youth ActionNet from the International Youth Foundation, she won the UVM Award for social development in 2009 and she is an Ashoka Fellow since 2011. Dina is a member of the WFUNA Youth Advisory Group and is proud to be a 2011 INK Fellow. During 2012 Dina was named Global Shaper by the World Economic Forum, Cordes Fellow for Opportunity Collaboration and was asked to join the International Youth Foundation Board of Directors.

Currently, she is the director of Deport-es para Compartir. This program has reached more than 161,000 children, teachers and parents in 19 states of Mexico, mostly from indigenous communities. Since 2007 Dina has built an interdisciplinary team of 70 young leaders from diverse backgrounds that work together to fulfill the mission of the program.

Mariachi Divas: A Musical Celebration in Honor of Cesar Chavez
CINDY SHEA, trumpet, founding director
BETO JIMENEZ, musical director
DILLY ALARCON, trumpet
CATHY BAEZA, violin
VANEZA CALDERON, guitarron
MELENA FRANCES, congas, percussion
JILLIAN KARDELL, violin
MARIA LUPITA LOPEZ, violin, vocals
STEPHANIE MARTINEZ, violin, vocals
MAYRA MARTINEZ, vihuela
ANIANA MEJIA, flute, vocals
SABRINA RODGERS, trumpet
MELINDA SALCEDO, guitar, vocals
KARINA ZURITA, guitar, vocals
BALLET FOLKLORICO OLLIN
MONDAY, MARCH 25, 2013
Come join the party and welcome back the Mariachi Divas for our annual Cesar Chavez Day celebration! In a traditionally male dominated field, the Divas are an award-winning all-female mariachi ensemble with members hailing from many backgrounds and from all over the world. The Diva's Director, Cindy Shea, describes their mission: "Music is a way of uniting our cultural backgrounds. Our foundation and roots are mariachi, but we have added extra elements to reflect our diversity."
Founded in 1999, the Divas have performed at venues across the country and have accompanied Grammy-winning artists including Marco Antonio Solis, Pablo Montero, Graciela Beltran, Natalia Jimenez, Paulina Rubio and the world-renowned Mariachi Vargas. They also performed for the inaugurations of LA mayor Antonio Villaraigosa and California governor Arnold Schwarzenegger, a campaign rally by former presidential candidate Hillary Clinton, and at events for the Presidents of Mexico and South Korea. The Divas are proud to be known as the official mariachis of Disneyland.
The Divas first performed at the Athenaeum in honor of Cesar Chavez Day in 2004.
The Mariachi Divas have recorded six CDs, the latest being
Viva la Diva
(2010) and
10 Aniversario
(2009) in honor of their first ten years together. In 2009, they won a Grammy Award for Best Regional Mexican Album for their
Canciones de Amor
CD (2008). That was also the first time that an all-female mariachi troupe has ever been nominated for and won a Grammy Award.
To sample some music and video clips, check out their website at
http://www.mariachidivas.com.
Be sure to put this Ath event on your calendar; it's a tradition you don't want to miss!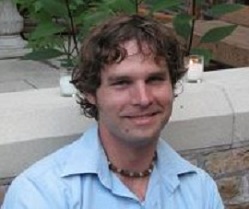 Hmm, That Doesn't Sound Like Economics: An Economist's Perspective on Sentencing Laws, Discrimination, and Willful Ignorance
DAVID BJERK
TUESDAY, MARCH 26, 2013
"In this presentation I will describe different types of economic approaches I have taken to examine social issues that may fall outside of what most people tend to think of as economics. I hope this talk will provide some insights into what might be some unintended consequences of sentencing laws, why discrimination can arise and persist in a competitive labor market, and why people often seem to inform themselves about important issues from sources known to be more biased than others. I hope this talk will also highlight the distinct ways the discipline of economics approaches problems."
-David Bjerk

David Bjerk is currently an Associate Professor of Economics in the Robert Day School of Economics and Finance at Claremont McKenna College, as well as a Research Affiliate of the National Poverty Center at the University of Michigan and a Research Fellow at the IZA (Institute for Study of Labor) in Bonn Germany.

Professor Bjerk has published extensively on topics such as labor market discrimination, the relationship between poverty and crime, and the role of plea bargaining in the judicial system. Notable papers have included "Glass Ceilings or Sticky Floors? Statistical Discrimination in a Dynamic Model of Hiring and Promotion" (2008) published in the Economic Journal, "Guilt Shall Not Escape or Innocence Suffer: The Limits of Plea Bargaining When Defendant Guilt is Uncertain" (2007) published in the American Law and Economics Review, and "Thieves, Thugs, and Neighborhood Poverty" (2010) published in the Journal of Urban Economics. His more recent work has branched out to new areas and methods including laboratory experiments looking at individuals' motivations for their preferences over income redistribution, as well as collecting data to examine the extent to which federal judges impose different sentences on similar criminals.

Prior to coming to Claremont McKenna, Professor Bjerk was an Assistant Professor of Economics at McMaster University in Hamilton Ontario and an NICHD Research Fellow in Population Studies at the RAND Corporation in Santa Monica. He completed his B.A. in Economics at Carleton College and his M.S. and Ph.D. in Economics at the University of Wisconsin-Madison.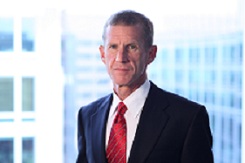 The State of International Affairs and the Security Challenges Facing America
STANLEY MCCHRYSTAL
WEDNESDAY, MARCH 27, 2013
General Stan McChrystal is widely known for developing and implementing the counter-insurgency strategy in Afghanistan and for creating a comprehensive counter-terrorism organization that revolutionized the way military agencies interact and operate. A four-star general, McChrystal is the former commander of U.S. and international forces in Afghanistan and the former leader of Joint Special Operations Command (JSOC), which oversees the military's most sensitive forces.

McChrystal graduated from West Point in 1976 and was commissioned as an infantry officer. He trained at the Special Forces School in Fort Bragg, North Carolina, and spent much of his career commanding special operations and airborne infantry units. During the Persian Gulf War, McChrystal served in a Joint Special Operations Task Force, and he later commanded the 75th Ranger Regiment. He also completed year-long fellowships at Harvard's John F. Kennedy School of Government in 1997 and at the Council on Foreign Relations in 2000. He was promoted to brigadier general in 2001.

In 2002, McChrystal was appointed chief of staff of military operations in Afghanistan. From 2003–2008, he commanded JSOC and was responsible for leading the nation's deployed military counter-terrorism efforts around the globe. He assumed command of all U.S. and international forces in Afghanistan in June 2009.

McChrystal retired from the military in 2010. He now serves on the board of directors for JetBlue Airways, Navistar, and the Yellow Ribbon Fund. He is also the chairman of the board for Siemens Government Technologies. In 2011, McChrystal returned to public service after the Obama administration invited him to oversee Joining Forces, a high-profile initiative that supports military families. He is also a senior fellow at Yale University's Jackson Institute for Global Affairs. McChrystal co-founded the McChrystal Group in January 2011.

General McChrystal's visit to the Marian Miner Cook Athenaeum is sponsored by the Res Publica Society.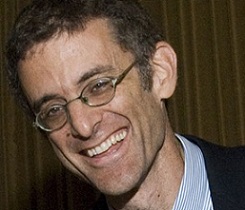 You Can't Say That: Teachers and the Limits of Freedom in American Schools
JONATHAN ZIMMERMAN
THURSDAY, MARCH 28, 2013
LUNCHEON 11:30 a.m.; LECTURE 12:00 p.m.
Jonathan Zimmerman is Professor of Education and History at New York University. After receiving his bachelor's degree from Columbia, he went on to pursue a Masters and Doctorate of History from John's Hopkins, completing his studies in 1993. His research interests include the history of education in the twentieth century, the democratic community and education, immigration history and the influence of schools on development.

Zimmerman is the Director of the History of Education Program, Steinhardt School of Culture, Education, and Human Development. He also holds an appointment in the Department of History of NYU's Graduate School of Arts and Sciences. He has served as the President of the History of Education Society.

He has received the New York University Distinguished Teaching Award, the Daniel Griffiths Faculty Research Award from the New York University School of Education, the Henry Barnard Prize and Outstanding Book Award, both awarded by the History of Education Society, and the New Scholar's Award, given by the American Educational Research Association.

Zimmerman's academic articles have appeared in the Journal of American History, the Teachers College Record, and History of Education Quarterly. Zimmerman is also a frequent op-ed contributor to The New York Times, the Washington Post. and the New Republic, among other publications. His books include Innocents Abroad: American Teachers in the American Century (2006), Whose America? Culture Wars in the Public Schools (2002), and Distilling Democracy: Alcohol Education in America's Public Schools, 1880-1925 (1999).

His most recent book, Small Wonder: The Little Red Schoolhouse in History and Memory (2009), traces the evolution of attitudes toward the little red schoolhouse from the late nineteenth century to the present day. The book chronicles the dynamic nature of the one-room schoolhouse as a symbol of lost rural virtues or America's democratic heritage and as the epitome of inefficiency and substandard academics employed as an emblem for liberal, conservative, and other agendas.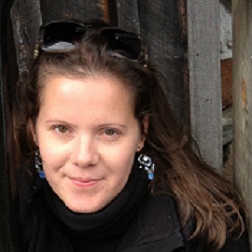 Across America in the Century's First Decade: The Odyssey of a Photojournalist
ALLISON DAVIS O'KEEFE '00
THURSDAY, MARCH 28, 2013
Allison Davis O'Keefe graduated from Claremont McKenna College in 2000 with a degree in Environment, Economics and Politics.


She spent nine years working for CBS News, covering Congress from Washington, DC and National news from New York City. Allison was a member of the CBS News team that won an Emmy for its coverage of the 9/11 terrorist attacks. She traveled extensively covering the 2004 and 2008 presidential elections.

Allison resigned as a Producer of the CBS Weekend News in 2009 to attend the International Center for Photography in New York City. Following a life-long passion, she earned a certificate in Photojournalism and Documentary Photography. Allison's photographs have appeared in Newsday, The Wall Street Journal, CBS News.com, and on the CBS Evening News.

Over the last ten years, Allison has traveled to Europe, Africa, South America and Asia, including such out-of-the-way places as Tibet, Uzbekistan, Turkmenistan, and Antarctica. Never leaving the camera behind, Allison has sought to capture a sense of place and community with her photography.

Allison documented the 2010–2011 season of the University of North Dakota "Fighting Sioux" hockey team. This led to the publication by Burn Magazine of her book One Goal (2012).
ATHENAEUM ETIQUETTE
The Athenaeum serves as a gathering place where ideas, inquiry, and fellowship bring students, faculty, staff, other scholars, and nationally prominent speakers together.



Attendance at any event may be limited to persons associated with CMC, to the people who signed up for the dinner, or to the maximum number of people allowed by fire regulations.



On some occasions the speaker may address the group in another forum or the College may set up a video feed to handle an overflow crowd. All programs at the Athenaeum are filmed. Individuals attending should understand that their image might appear on the videotape.



House rules and common courtesy prohibit disruptive actions inside the building during an Athenaeum sponsored program.



Time allowing, there will be a period set aside for questions. Students will have priority during this portion of the program.



Guests are expected to dress appropriately in all dining rooms. Shorts, jeans, and t-shirts are not acceptable at dinner; more casual attire is acceptable for lunch and tea. No bare feet at any time.
MARIAN MINER COOK ATHENAEUM
RECORDING POLICY
It is the policy of the Marian Miner Cook Athenaeum that no lecture, appearance or performance by any speaker or performer at the Athenaeum is to be videotaped, audiotaped, or otherwise recorded and/or broadcast without the prior written permission of the relevant speaker, performer, or other authorized owner of the intellectual property rights to the event.



Anyone requesting permission to record an event is required to submit an "Event Recording Request Form" to Bonnie Snortum, the Director of the Athenaeum, at least 48 hours in advance of the relevant event.



It is understood that the speaker, the performer, the Athenaeum, and any other event sponsor, as appropriate, reserve all intellectual property rights for each Athenaeum event.



If you have any questions regarding this policy, please contact Bonnie Snortum at bsnortum@cmc.edu or at (909) 607-4180.