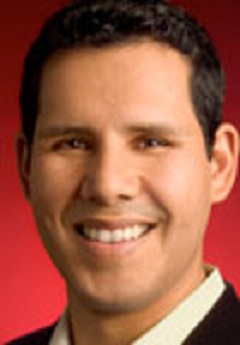 Making You Famous: Reaching 6 Billion People on YouTube
FRANCISCO VARELA, JR. '93
TUESDAY, MARCH 12, 2013
Francisco Varela is the Strategic Partner and Development Manager for YouTube, where he serves as Global Director of Platform Partnerships. Mr. Varela leads YouTube's partnerships with mobile and consumer electronics manufacturers, telecommunications carriers, game consoles and publishers, infrastructure providers, and live streaming content providers. Varela's team is responsible for YouTube's global partnerships with companies such as Vodafone, AEG, Samsung, Sony, Electronic Arts, Verizon, and DoCoMo.

Since its founding in 2005, YouTube been a force for the convergence of entertainment and technology. With over 800 million unique users and 4 billion hours of video watched each month, YouTube remains the most viewed source for internet video. Francisco Varela '93 has been at the center of YouTube's march into mobile and new technologies. Mr. Varela leads YouTube's global partnerships team in relationships with mobile operators and OEMs, TV device manufacturers game console makers and emerging distribution platforms. In his presentation, Mr. Varela will provide a candid look inside YouTube's tremendous growth and unique culture. He will also focus on his team's mission to reach new audiences across the world.

A government major, Varela graduated from Claremont McKenna in 1993 before going on to pursue his J.D. at University of California, Berkeley. Prior to joining YouTube, Varela held the position of Legal Director for mobile software company Openwave Systems in London, where he oversaw support for Openwave's regional sales efforts, litigation and corporate acquisitions. Varela also spent five years as International Counsel for Yahoo! Inc., where he worked on Yahoo!'s strategic alliances and acquisitions, including Yahoo!'s mobile efforts with companies such as TeliaSonera and sponsorship of the FIFA World Cup.

Francisco Varela's presentation at the Athenaeum is a continuation of the series of programs featuring CMC alumni.