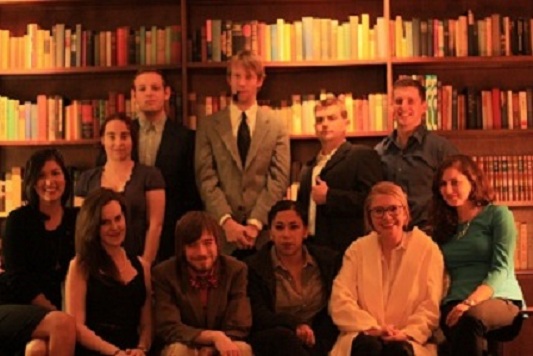 UNDER THE LIGHTS presents
Dinner Theater
And Then There Were None by Agatha Christie
JAVED JASANI '13, director
MONDAY - WEDNESDAY, APRIL 8-10, 2013
DINNER 6:00 p.m.; PERFORMANCE 6:45 p.m.
10 people. 1 island. 3 Nights of Murder. It all started off simply enough. It was a just a house party. Ten strangers brought together by fate. A charming island. A charming party. The perfect holiday. That is until the guests start being killed off one by one. Who's behind these brutal killings? What could the killer(s) possibly want? And will they manage to come together and solve this mystery before time runs out?

Under the Lights (UTL) is CMC's longest running club and promises to bring you a night of laughter, intrigue and suspense. See if you can figure out the mystery, before it's too late…

Starring: Aaron Outland '13, Andie Wheatley '13, Steven Zima '13, Anna Bodi '13, Lorien Giles '14, Jillian Avalon '14, Laila Heid '14, Michael Elhardt '15, Kiana Mendoza '15, Christus Ahmanson '16, and Celia Flinn '16.