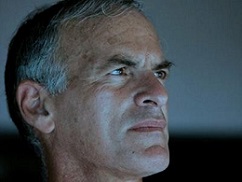 How to Solve the Israel-Palestine Conflict
NORMAN FINKLESTEIN
MONDAY, APRIL 22, 2013
LUNCHEON 11:30 a.m.; LECTURE 12:00 p.m.
Norman G. Finkelstein, an academic, writer, and lecturer, received his doctorate in 1988 from the Department of Politics at Princeton University. For many years he taught political theory and the Israel-Palestine conflict.

Beginning with his thesis at Princeton, Finkelstein's career has been marked by controversy. A self-described "forensic scholar", he has written sharply critical academic reviews of several prominent writers and scholars whom he accuses of misrepresenting the documentary record in order to defend Israel's policies and practices. His writings, noted for their support of the Palestinian cause, have dealt with politically charged topics such as Zionism and the demographic history of Palestine.

Discussing Finkelstein's book Beyond Chutzpah: On the Misuse of Anti-Semitism and the Abuse of History (2008), Israeli Historian Avi Shlaim stated that Finkelstein's critique of Israel "is based on an amazing amount of research. He seems to have read everything. He has gone through the reports of Israeli groups, of human rights groups, Human Rights Watch and Peace Now and B'Tselem, all of the reports of Amnesty International. And he deploys all this evidence from Israeli and other sources in order to sustain his critique of Israeli practices."

Finkelstein is the author of eight books that have been translated into 50 foreign editions, including: Knowing Too Much: Why the American Jewish Romance with Israel Is Coming to an End (OR Books: 2012); This Time We Went Too Far: Truth and Consequences of the Gaza Invasion (OR Books, 2010); and The Holocaust Industry: Reflections on the Exploitation of Jewish Suffering (Verso, 2000).

He is currently working on a new book with Palestinian political analyst Mouin Rabbani, entitled How to Solve the Israel-Palestine Conflict.