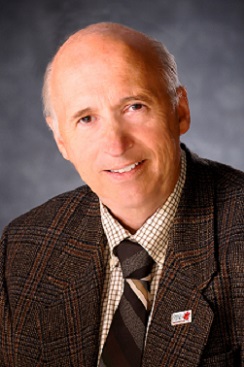 Counterinsurgency on the Double Double: The Canadian Campaign in Kandahar
DAVID CHARTERS
WEDNESDAY, APRIL 24, 2013
While America grows weary of the War in Afghanistan, we often forget about the involvement of other Western powers in the conflict. David Charters, Ph.D., a Professor of Military History and Senior Fellow of the Gregg Centre at the University of New Brunswick, will provide insight into Canada's involvement into prolonged combat. He is an authority on insurgency, counter-insurgency and international terrorism.

Dr. Charters co-authored Kandahar Tour: The Turning Point In Canada's Afghan Mission. The book tells the story of Task Force 1-07 — from its training for war and peace-building in Canada to its efforts in the frontlines of the struggle to rebuild a shattered society and restore hope in a land where there was little.

Waving together the complex threads of Canada's effort in Kandahar was made possible through open access to Department of National defense and Canadian International Development Agency documents, and remarkably candid interviews with diplomats, aid workers, Mounties and solders of all ranks. Kandahar Tour's story is not finished; it will continue to unfold. Nevertheless, in the aftermath of Operation Medusa, the first half of 2007 marked Kandahar's turning point as all aspects of Canada's missions encompassing diplomacy, aid, reconstruction, and mentoring.

David Charters holds his doctorate from the University of London. He is also and author of The Chequered Past: Sports Car Racing and Rallying in Canada, 1951-1991 (2007), and of The British Army and Jewish Insurgency in Palestine 1945-47 (1989).

Charters served for twenty years as Director of UNB's Centre for Conflict Studies, and is currently a Senior Fellow of its successor, The Gregg Centre for the Study of War and Society, and is Editor of its Journal of Conflict Studies. Since 2005 he has been a full member of the Department of History. Dr. Charters is currently the Department of History's Director of Majors. From 2008 to 2010 Dr. Charters served as President of the Canadian Association for Security and Intelligence Studies, and from 2005 to 2008 as a member of the Advisory Council on National Security.