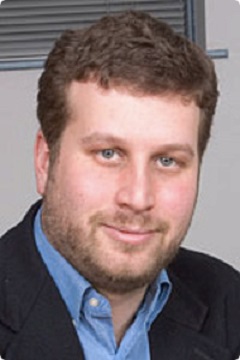 When the State Speaks, What Should It Say? How Democracies Can Protect Expression and Promote Equality
COREY BRETTSCHNEIDER
THURSDAY, APRIL 25, 2013
LUNCHEON 11:30 a.m.; LECTURE 12:00 p.m.
Corey Brettschneider, a Pomona College alumnus and professor of political science at Brown University, argues that ideal democracy is comprised of three core values - political autonomy, equality of interests, and reciprocity - with both procedural and substantive implications. These values entitle citizens not only to procedural rights of participation (e.g., electing representatives) but also to substantive rights that a "pure procedural" democracy might not protect. What are often seen as distinctly liberal substantive rights to privacy, property, and welfare can, then, be understood within what Brettschneider terms a "value theory of democracy." Drawing on the work of John Rawls and deliberative democrats such as Jürgen Habermas, he demonstrates that such rights are essential components of - rather than constraints on - an ideal democracy. Thus, while defenders of the democratic ideal rightly seek the power of all to participate, they should also demand the rights that are the substance of self-government.

At Brown, Brettschnieder teaches courses in political theory and public law. He is also professor, by courtesy, of philosophy. Brettschneider was a Rockefeller faculty fellow at the Princeton University Center for Human Values for the 2010-2011 academic year, a visiting associate professor at Harvard Law School for the 2009 winter term, and a faculty fellow at Harvard's Safra Center for Ethics for the 2006-2007 academic year. Brettschneider received a Ph.D. in politics from Princeton University and a JD from Stanford University. He is the author of When the State Speaks, What Should it Say? How Democracies Can Protect Expression and Promote Equality (Princeton University Press, 2012) and Democratic Rights: The Substance of Self-Government (Princeton University Press, 2007).

Brettschneider is also the author of a casebook, Constitutional Law and American Democracy: Cases and Readings (Aspen Publishers/Wolters Kluwer Law and Business, 2011). His articles include "A Transformative Theory of Religious Freedom," in Political Theory (2010), "When the State Speaks, What Should it Say? Democratic Persuasion and the Freedom of Expression," in Perspectives on Politics (2010), and "The Politics of the Personal: A Liberal Approach," in the American Political Science Review (2007).