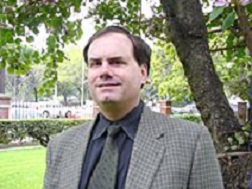 McKenna Lecture on International Trade and Economics
Explaining CEO Pay
KEVIN MURPHY
MONDAY, MAY 6, 2013
Kevin J. Murphy is the Kenneth L. Trefftzs Chair in Finance at the USC Marshall School of Business, a Professor of Law at the USC Gould School of Law and Professor of Economics at USC's College of Letters, Arts & Science. He is member of the American Economic Association and associate editor for the Journal of Financial Economics and Journal of Corporate Finance.

Few issues in the history of the modern corporation have attracted the international attention garnered by what the largest corporations pay their top executives. Fueled by disclosure requirements, and human curiosity and envy, analyzing and criticizing CEO pay has been a popular sport among business pundits for decades. Currently, however, we are in the midst of a reexamination of CEO pay that has more than the usual amount of energy and more than the usual amount of substance. While some observers believe that the trends in the level and structure of CEO pay reflect an increasingly competitive labor market for managerial talent, others contend that the trends reflect powerful and greedy CEOs extracting high levels of compensation from complacent (and friendly) boards of directors. In his Athenaeum talk, Kevin Murphy will explore the underlying causes of the trends in CEO pay, concluding that many trends are best explained not by efficient contracting or managerial power, but rather as unintended consequences from failed government attempts to reign in perceived pay "excesses." More broadly, Murphy argues that any attempt to explain CEO pay is incomplete without an understanding of the role of politics in constraining and influencing contracts written between executives and shareholders.

Professor Murphy is a nationally known expert on executive compensation, and is the author of more than forty articles, cases, books, or book chapters relating to compensation and incentives in organizations. He helped the U.S. Securities and Exchange Commission formulate disclosure rules for top management pay. His study examining the salary trends of top executives, published in 2000, set a benchmark in finance research. He has provided commentary on corporate pay reform to The New York Times, Los Angeles Times and Boston Globe, among other media.

He appeared before a Congressional oversight panel hearing on 2010 to assess the effectiveness of executive compensation restrictions for companies that received TARP funds. Murphy previously appeared before the House Financial Services Committee in June 2009 to discuss executive compensation, his field of expertise.

Murphy received his Ph.D. in Economics from the University of Chicago in 1984 and his BA, summa cum laude, from UCLA in 1979. From 2004 to 2007, he served as Vice Dean for Faculty and Academic Affairs at the Marshall School. Before joining USC, Professor Murphy was on the faculty of the University of Rochester and Harvard Business School.

Kevin Murphy will deliver the annual McKenna Lecture on International Trade and Economics, which is also the occasion for presenting awards to outstanding students in economics.