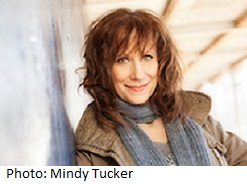 Lizz Free or Die!
LIZZ WINSTEAD
TUESDAY, SEPTEMBER 17, 2013
With a sharp wit and keen appreciation of current events, Lizz Winstead has fashioned a successful career as a political satirist, performer, and writer. Winstead is a co-creator and former head writer of The Daily Show, and a co-founder of Air America Radio.

As a performer, Lizz Winstead served as correspondent on The Daily Show with Craig Kilborn and later as a host on Unfiltered, AirAmerica Radio's mid-morning show, where she recruited famous figures like Hip Hoplegend, Chuck D, and later MSNBC host Rachel Maddow. Winstead is currently touring the country from Los Angeles to New York City.

Winstead's political satire work has been featured and commented on in The New York Times, The Washington Post, Entertainment Weekly's 100 Most Creative People issue and she has made numerous television appearances, including on HBO and Comedy Central. She also appears in weekly segments on The Ed Show on MSNBC and HLN's The Joy Behar Show. When Winstead is not on stage, she writes for The Guardian, The Huffington Post and blogs at her website lizzwinstead.com.

In May of 2012, Lizz Winstead published her first book, Lizz Free Or Die, a series of personal essays. In reference to the book, comedian Sarah Silverman says, "reading Lizz Winstead's hilarious collection of very personal essays somehow leaves you changed. You laugh, and yet there are nutrients in her words."

Lizz Winstead's visit to the CMC campus is sponsored by the Center for Writing and Public Discourse.