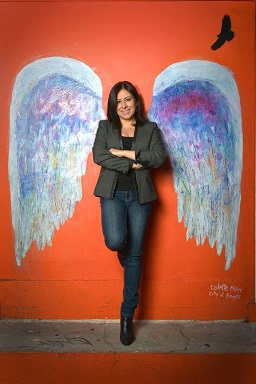 U.S. Policy toward Korea: Containment and Engagement
CHAE-JIN LEE
THURSDAY, SEPTEMBER 26, 2013
Since the end of World War II, the United States has played an important role in the management of Korean affairs. The Truman Administration was instrumental in establishing the Republic of Korea (South Korea) in 1948 as a rival to the Democratic People's Republic of Korea (North Korea). When North Korea invaded South Korea in 1950, the United States led the U.N.-mandated efforts to rescue South Korea and encountered costly military confrontation with China. At the end of the war, the United States embraced South Korea as one of its client states, concluded a mutual security treaty with South Korea as an essential link in its regional containment system, and guaranteed peace and stability on the Korean Peninsula. At times the United States pursued a policy of constructive engagement toward North Korea in an attempt to persuade the latter's nuclear disarmament, but without success so far. While South Korea has become a democratic, prosperous, open, and vibrant country, North Korea remains as a poor, isolated, militant, and dictatorial system. In his Athenaeum address Professor Chae-Jin Lee will discuss the evolution of America's complex relations with both Koreas and will explore how the United States has dealt with North Korea's defiant challenges and what the United States can do in supporting the processes of inter-Korean reconciliation and the ultimate goal of Korean reunification.

Professor Chae-Jin Lee is Professor Emeritus of Government at CMC and plans to teach "U.S. Policy in Asia" spring semester 2014. He is also a Visiting Professor at Korea National Diplomatic Academy. A prominent scholar of U.S. foreign policy and East Asia (Korea, China, Japan), Professor Lee was Bank of America Professor of Pacific Basin Studies and Director of the Keck Center for International and Strategic Studies at CMC for 20 years. He also taught at University of Washington, University of Kansas, UC (San Diego), and U.S. Army Command and General Staff College.

Professor Lee received B.A. from Seoul National University and Ph.D. from UCLA A prolific scholar, his publications include: A Troubled Peace: U.S. Policy and Two Koreas (2006); China and Korea: Dynamic Relations (1996); Zhou Enlai: The Early Years (1994); and The United States and China: Changing Relations and Regional Implications (1991). He also serves on editorial boards for several journals, including Asian Survey, Asia Policy, Asian Perspective, Journal of Pacific Asia, Journal of Peace and Unification, and International Journal of Korean Studies.