Athenaeum Location
Print Newsletter
September 30, 2013
Vol. 29, No. 02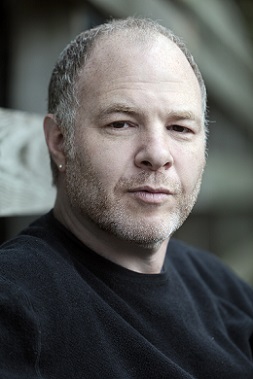 More Than a Few Good Men: American Manhood and Violence Against Women
JACKSON KATZ
MONDAY, SEPTEMBER 30, 2013
Jackson Katz is internationally known for his innovative work in helping promote gender violence education in schools, sports, and the military. While many programs narrowly define sexual assault as a women's issue, Mr. Katz has shifted the discourse by talking about sexual assault as an issue that men have a stake in.

In 1993, Dr. Katz helped found the Mentors in Violence Prevention (MVP) program at Northeastern University. This was the first time high school, college, and professional athletes were all enlisted in a program of this scale to combat men's violence against women. Today, the MVP program has been implemented across collegiate and professional athletics. Teams in the NFL, NBA, and MLB use Mr. Katz's approach. In 1997 Dr. Katz created and directed the first worldwide gender violence prevention program in the the U.S. Marine Corps, and from 2000-2003 served as a member of the U.S. Secretary of Defense's Task Force on Domestic Violence in the Military. Dr. Katz is also the author of two books: The Macho Paradox: Why Some Men Hurt Women and How All Men Can Help (2006), and Leading Men: Presidential Campaigns and the Politics of Manhood (2012).

This talk is sponsored by ASCMC, the department of athletics, and the Athenaeum as part of an ongoing series on social responsibility.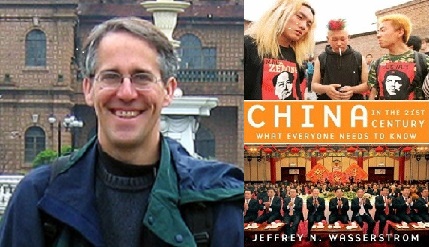 China Beyond the Sound Bites
JEFF WASSERSTROM
TUESDAY, OCTOBER 1, 2013
Jeff Wasserstrom is a Chancellor's Professor of History at U.C. Irvine and a leading expert on modern China. In his talk at the Athenaeum, he will explain what an informed global citizen ought to know about China: the most populous and arguably fastest changing country in the world. Wasserstrom is a frequent contributor to newspapers, magazines and blogs, and co-editor of Chinese Characters: Profiles of Fast-Changing Lives in a Fast-Changing Land (2012). Wasserstrom's interest in China is varied, and he says it ranges from "the gendered symbolism of revolutions to patterns of student protest, and from the way that globalization affects urban life and popular culture to American images of Asia." His research in these areas helps shed light on rapidly evolving Chinese society.

Wasserstrom is the author Student Protests in Twentieth-Century China: The View from Shanghai (1991), Global Shanghai, 1850-2010 (2009), and his talk at the Athenaeum will focus on his most recent publication, China in the 21st Century: What Everyone Needs to Know (2010). This book explores how China's past shapes its present, and corrects many common misconceptions about Chinese culture and politics. Wasserstrom's work is crucial to helping us understand this emerging global power.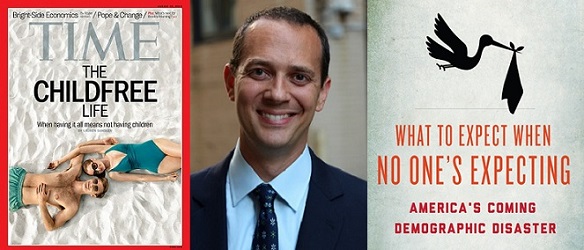 No More Babies: What to Expect When No One's Expecting
JONATHAN V. LAST
WEDNESDAY, OCTOBER 2, 2013
LUNCHEON 11:30 a.m.; PROGRAM 12:00 p.m.
"A powerful argument that the only thing worse than having children is not having them."
—P.J. O'Rourke
Jonathan V. Last is a senior writer at
The Weekly Standard
, a Washington-based political magazine and author of
What to Expect When No One's Expecting: America's Coming Demographic Disaster
(2013) (Encounter Books). His writings have been featured in
The Wall Street Journal, Los Angeles Times, The Washington Post, The Philadelphia Inquirer, The New York Post, The Claremont Review of Books, First Things
, and elsewhere.
He is a regular commentator on both television and radio and blogs at
JonathanLast.com
.
For years, we have been warned about the looming danger of overpopulation: people jostling for space on a planet that's busting at the seams and running out of oil and food and land and everything else. It's all bunk. The "population bomb" never exploded.
What to Expect When No One's Expecting
explains why the population implosion happened and how it is remaking culture, the economy, and politics both at home and around the world.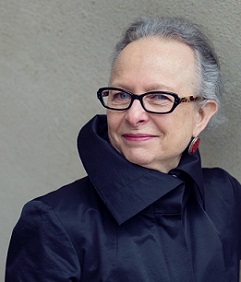 A Discussion of Jewish Renewal in Poland
BARBARA KIRSHENBLATT-GIMBLETT
JOANNA AURON-GORSKA
HAIM DOV BELIAK
PIOTR STASIAK
WEDNESDAY, OCTOBER 2, 2013
LUNCHEON 11:30 a.m.; PROGRAM 12:00 p.m. PARENTS DINING ROOM
For more than 500 years Poland was home to one of the largest and most vibrant Jewish communities. Then, the Holocaust annihilated almost the entire community. After World War II, the remnant of the community languished under Communist rule. Following the fall of Communism in Eastern Europe, the Jewish community in Poland began a slow yet significant revival. In recent years, several new synagogues have been created and highly popular festival of Jewish music and culture is held each year in Krakow. This April the new Museum of Polish Jews opened in Warsaw. On Tuesday, October 2, the Athenaeum will present two panels to examine various cultural and religious aspects of the renewal of Jewish life.

At lunch time Barbara Kirshenblatt-Gimblett, who will be present via Skype from her home in Poland, will talk about the recently opened Museum of Polish Jews, where she serves as a senior director. This lunch will be held at 11:30 a.m. in Parents Dining Room.


Barbara Kirshenblatt-Gimblett is Distinguished Professor at New York University, and Program Director of the Core Exhibition at the Museum of the History of Polish Jews. Her books include Destination Culture: Tourism, Museums, and Heritage (1998); Image before My Eyes: A Photographic History of Jewish Life in Poland, 1864–1939 (1994) (with Lucjan Dobroszycki); and The Art of Being Jewish in Modern Times (2008)(edited with Jonathan Karp). Her edited volume Writing a Modern Jewish History: Essays in Honor of Salo W. Baron (2006) won a National Jewish Book Award. In 2008, she was honored with the award for lifetime achievement by the Foundation for Jewish Culture and the Mlotek Prize for Yiddish and Yiddish Culture. She currently serves on Advisory Boards for the YIVO Institute for Jewish Research, Vienna Jewish Museum, and new Jewish Museum and Tolerance Center in Moscow.

A Panel Discussion on Jewish Renewal in Poland
JOANNA AURON-GORSKA
PIOTR STASIAK
HAIM DOV BELIAK
WEDNESDAY, OCTOBER 2, 2013
In the evening, the panel of community leaders who have made substantial contributions to the renewal of Jewish life will speak about their recent work and experiences in Poland.

Joanna Auron-Gorska is a lecturer in Jewish Studies and Judaism for the Beit Warszawa Synagogue course Step by Step: Introduction to Judaism, in Bialystok and Warsaw. She was awarded a Ph.D.in Cultural Studies; A. Mickiewicz University, Poznan, Institute of Cultural Studies; and an M.A.in the Study of Jewish-Christian Relations; Anglia Ruskin University, Cambridge, Great Britain.


Piotr Stasiak is the chairman of Beit Polska, the umbrella organization for progressive Judaism throughout Poland. To date Beit Polska has developed eight communities throughout Poland, including Beit Warszawa, the first community, in 1995. It has completed the first modern gender free translation of the prayer book in to Polish with editor Rabbi Gil Nativ, and has trained eight prayer leaders and five teachers of Progressive Judaism to serve the Polish Jewish community.


Rabbi Haim Dov Beliak began working with Beit Polska, the umbrella organization of Progressive Judaism in Poland, in 2011. He was born in a displaced persons (DP) Camp in Munich, Germany and grew up in Mason City, Iowa and Phoenix, Arizona, and graduated from Occidental College in 1969. Before attending rabbinical school, he worked as television cameraman and taught television production to teachers at Occidental College. Beliak graduated and received his ordination from Hebrew Union College, and has completed additional studies at the Hebrew University in Jerusalem, and Merkaz HaRav. Rabbi Beliak served as chaplain and adjunct professor of Modern Jewish History at the Claremont Colleges from 1974 to 1991.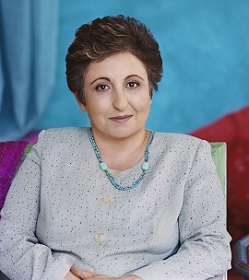 Human Rights and the Role of Faith in World Peace
SHIRIN EBADI
THURSDAY, OCTOBER 3, 2013
As an Iranian lawyer and human rights activist, Nobel Peace Prize laureate Shirin Ebadi has worked tirelessly for democracy and human rights, especially the rights of women and children, in her native country and beyond. In 2003, she became the first Muslim woman and first Iranian to receive the Nobel Peace Prize for her pioneering efforts as an activist. The Nobel committee praised Ebadi's character, noting that she "has stood up as a sound professional, a courageous person, and has never heeded the threats to her own safety."

While always interested in the law, Shirin Ebadi did not choose a life of activism. Instead, a life of activism found her. Ebadi was born in the city of Hamadan in 1947 to a family of academics. She earned a law degree from the University Tehran. In 1978, Ebadi, then a 31-year-old judge on the Tehran city court, helped storm the justice ministry during the Iranian Revolution to topple the shah and install Ayatollah Ruhollah Khomenei. In 1979, following the Iranian Revolution, Ebadi found her circumstances changed and she was forced to resign by the new regime. Though she was unable to return to her law practice until 1993, she began writing articles and books campaigning for a stronger legal status for women and children, becoming a champion of human rights under the strict Islamic regime. In her career as a lawyer, she has taken on numerous child abuse, minority rights, and anti-censorship cases. She also established two non-governmental organizations: the Society for Protecting the Rights of the Child (SPRC) and the Defenders of Human Rights Center (DHRC).

Ebadi has received numerous accolades and awards other than her Nobel Peace Prize. In 2004, Forbes magazine listed her as one of the "100 most powerful women in the world." She has also been feature in TIME magazine's as one of the world's "100 most Influential People."

As a writer, Ebadi has published several books and many articles, including but not limited to Democracy, Human Rights, and Islam in Modern Iran: Psychological, Social, and Cultural Perspectives (2003), as well as her memoir, Iran Awakening: A Memoir of Revolution and Hope (2006). Most recently, she wrote, The Golden Cage: Three Brothers, Three Choices, One Destiny (2011). In a review for the United Kingdom's The Independent, Lucy Popescu writes that this book is, "a testament to Ebadi's resilience and the courage of those, like her, who continue to peacefully fight against injustice."

Shirin Ebadi's Athenaeum address is part of CMC's Inauguration Series celebrating the presidency of Dr. Hiram Chodosh.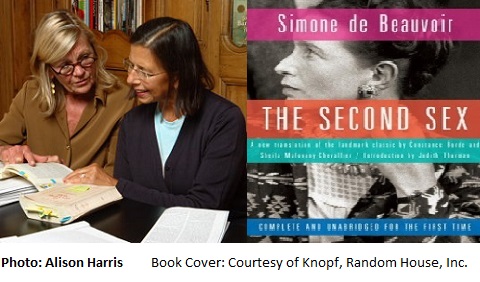 Revisiting Simone de Beauvoir in the 21st Century
SHEILA MALOVANY-CHEVALLIER
CONSTANCE BORDE
MONDAY, OCTOBER 7, 2013
In 1953, Beauvoir's monumental classic, The Second Sex, appeared in English missing approximately 15% of its text. Simone de Beauvoir was one of the most influential thinkers of her generation. A leader of the existentialist movement, she worked with Sartre on Les Temps Modernes. In The Second Sex, Beauvoir offers a complex meditation on the place of women in society through extensive interviews with women of every age and class. And yet, the English edition of this text was, for many years, only translated by a retired zoologist with college-level French. Sixty years later, the complete work is available in English due to the efforts of Sheila Malovany-Chevallier and Constance Borde.

Constance Borde and Sheila Malovany-Chevallier have lived in Paris for over forty years and were faculty members at the Institut d'Etudes Politiques. After attending Rutgers University together in the 1960s, Borde and Malovany-Chevallier became close friends and both received degrees in linguistics in Paris. They have co-authored numerous books in English and French on subjects ranging from grammar to politics to American cooking. Some of their most notable collaborations include, My English is French: Corrigez facilement vos erreurs les plus courantes en anglais (1983) and Focus on american democracy: Le systeme politique en version originale (1996). They also worked on a project for teaching English to children called Magic English, which still functions today.

Like their previous work, this translation of The Second Sex has been met with wide acclaim from critics and scholars alike. In an interview with Laurel Zuckerman, Borde and Malovany-Chevallier framed the significance of their work to modern women and partially, their motivation behind the translation, "what Beauvoir has to say about women is timeless. Her perspective is completely intellectual — not to say philosophical. It is not anecdotal; it lays the premise for a kind of thinking about freedom and equality that can be applied to any master-slave situation. Young or old, we can all benefit from the intellectual framework of her thinking."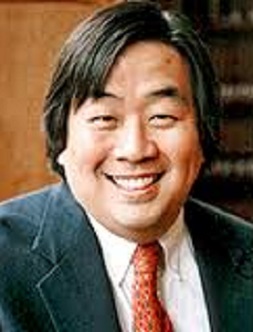 Is There An Obama-Clinton Doctrine?
HAROLD KOH
TUESDAY, OCTOBER 8, 2013
Professor Harold Koh is one of the country's leading experts in public and private international law, national security law, and human rights. In true CMC fashion, Professor Koh applies his legal expertise both in and out of the classroom. On the Academic side, Koh served as the Dean of Yale Law School from 2004 to 2009, has authored or co-authored eight books, and published over 180 articles. On top of these remarkable achievements in academia, Professor Koh has also had a distinguished career in government and international relations. From 1998 to 2001, Koh served as the U.S Assistant Secretary of State for Democracy, Human Rights and Labor, and from 2009 to 2013 he left Yale to serve as Legal Adviser to the State Department. Professor Koh testifies regularly before Congress, and litigated numerous cases involving international law issues in both U.S. and international tribunals.

For his groundbreaking work, Professor Koh has received thirteen honorary degrees and more than thirty awards for his human rights work, including awards from Columbia Law School and the American Bar Association for his lifetime achievements in international law. He is a Fellow of the American Philosophical Society and the American Academy of Arts and Sciences, an Honorary Fellow of Magdalen College, Oxford, and a member of the Council of the American Law Institute. In his talk at the Athenaeum, Professor Koh will explore the question: "Is there an Obama-Clinton Doctrine." This talk is part of President Chososh's inaugural "Liberal Arts in Action" speaker series.

Free childcare is available to CMC faculty, staff, and students. Contact dgraves@cmc.edu to register.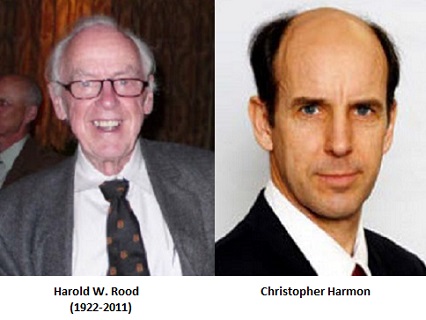 Lecture Honoring Harold W. Rood (1922-2011)
State Sponsors of Terrorism
CHRISTOPHER HARMON
WEDNESDAY, OCTOBER 9, 2013
LUNCHEON 11:30 a.m.; PROGRAM 12:00 p.m.
State practices are not limited to the peaceable. Even democratic India trained hundreds of Tamil militants, only to later feel compelled to intervene against them during fighting in Sri Lanka. Pakistan, for its part, backs Sunni militants, including Lashkar-e-Tayyiba, responsible for recurring depredations in India. This lecture reviews multiple cases: the Soviet bloc; Libyan and Yugoslav support to Palestinians; several "narcoterrorism" governments, etc. After analysis of the four states on the U.S. official list of sponsors--Cuba, Syria, Iran, and northern Sudan--the lecture closes with words on U.S. policy and strategy for dealing with such states.

Christopher Harmon serves as the Major General Matthew C. Horner Chair of Military Theory at Marine Corps University. He previously held positions as Curricula Director in the Program on Terrorism and Security Studies at George C. Marshall European Center for Security Studies and The Kim. T. Adamson Chair of Insurgency & Terrorism at the Marine Corps University's University Command and Staff College. Dr. Harmon is the editor or co-author of a number of books in the area of terrorism and counterterrorism including Toward A Grand Strategy Against Terrorism, Terrorism Today (2010), and Statecraft and Power: Essays in Honor of Harold W. Rood (1994). In addition, he has testified before Congress and spoken before numerous groups both nationally and internationally. Dr. Harmon's latest work, A Citizen's Guide to Terrorism and Counterterrorism, will be published by Routledge in December.

Dr. Harmon holds a Ph.D. in International Relations and Government from Claremont Graduate School and a B.A. in History from Seattle University. Dr. Harmon has been honored by the Department of State as the recipient of the "Distinguished Public Service Award."

Professor Harold W. (Bill) Rood was a great teacher, mentor, and friend to many generations of students of history and international relations, especially those at Claremont McKenna College. Born in 1922, he served as a heavy machine gunner and a radio operator in Patton's Third Army, in the European Theater of Operations, where he rose to the rank of private first class. He continued his military service in the Army Reserve during the Korean War as an order of battle specialist and a strategic intelligence analyst. He also served on the staff and faculty of the Sixth Army Intelligence School.

Dr. Rood earned a B.A. and Ph.D. in Political Science from the University of California, Berkeley. He was appointed to the Government Department faculty of Claremont Men's College in 1962, and came to hold the W.M. Keck Foundation Chair of International Strategic Studies. Dr. Rood won multiple Outstanding Teacher Awards at CMC and established himself as a favorite among CMC undergrads, while attracting a loyal following from then-Claremont Graduate School (now University). He is survived by his wife, Juanita, and daughters Hilary and Elizabeth.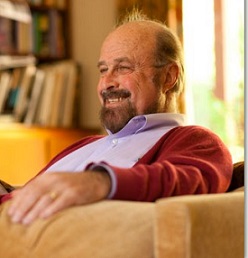 The Psychedelic Renaissance: Promise and Pitfalls
JAMES FADIMAN
WEDNESDAY, OCTOBER 9, 2013
Lysergic acid diethylamide, commonly abbreviated as LSD or acid, is a drug well known for its psychological, mind altering effects and its key role in the 1960s counter culture. Conventional wisdom argues that the purpose of psychedelics is limited to a fairly interesting but hardly intellectual or result-oriented journey. In a reflection of this mindset, the state of California outlawed LSD in the fall of 1966, which precipitated a similar reaction by the federal government and numerous other states. And yet, this narrative runs counter to key testimonies of innovators deriving benefits from LSD. In a widely reported line from his biography, Steve Jobs told his interviewer that, "Taking LSD was a profound experience, one of the most important things in my life." Francis Crick admitted that he was on acid when he comprehended the double helix. The Beatles so admired LSD that they wrote a song in its honor. To understand this contradiction and the possible benefits of LSD, Dr. James Fadiman has dedicated his life to psychedelic research.

In his latest book, The Psychedelic Explorer's Guide: Safe, Therapeutic and Sacred Journeys (2011), Dr. James Fadiman contends that LSD can be used in safe and effective manner to serve at least three purposes: creative problem solving, therapy, and spirituality. Fadiman describes the best practices for safe, sacred "entheogenic voyages" using his more than 40 years of experience and the benefits of everything from having a guide during session to the importance of setting to outlining pre-session intention.

Fadiman is known as, "America's wisest and most respected authority on psychedelics and their use." Fadiman received his B.A. from Harvard University in Social Relations, his M.A., and his Ph.D from Stanford in Psychology. In 1966, he was a researcher for the International Foundation for Advanced Study, a privately funded facility dedicated to psychedelic drug research, until that organization was ordered to stop by the U.S. Food and Drug Administration. James Fadiman is a former director of IONS, teaches at Sofia University, formerly the Institute for Transpersonal Psychology, in Palo Alto, California, which he cofounded in 1975.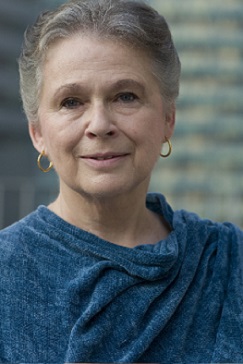 When a Filmmaker's Passion Catches Fire: An Evening with Documentary Producer Dorothy Fadiman
DOROTHY FADIMAN
THURSDAY, OCTOBER 10, 2013
Dorothy Fadiman produces Emmy award winning and Oscar nominated social change media. Her subjects focus on social justice and human rights, ranging from progressive education to holistic healing; from the universal connection within faiths throughout the world, to election integrity in the United States.
Some of her most notable documentaries cover the light of Spirit in every faith (
Radiance: The Experience of Light
) (1978), progressive education that honors children's natural knowing (
Why Do these Kids Love School?
)(1990), and the extraordinary healing journey of a woman with a spinal cord injury (
Moment by Moment: The Healing Journey of Molly Hale
)(2005). Fadiman has produced several series, including a trilogy on abortion rights (
From the Back-Alleys to the Supreme Court
)(1992) — and a five-part series on AIDS in Africa (
Seeds of Hope
)(2006). Her most recent film is
STEALING AMERICA: Vote by Vote
(2008), examines the integrity of a decade of U.S. elections. Fadiman's book,
PRODUCING with PASSION: Making Films that Change the World
(2008), follows her career and shows how independent filmmakers can bring powerful stories to light through documentaries.
James and Dorothy Fadiman's visit to the Athenaeum is sponsored by the Gould Center for Humanistic Studies. For more see
dorothyfadiman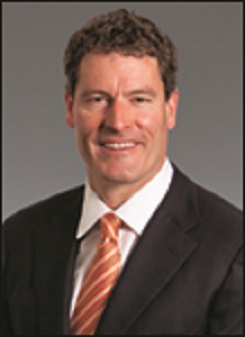 Lunch with a Leader: Commercial Banking
G. JEFFREY RECORDS, JR. '81
FRIDAY, OCTOBER 11, 2013
LUNCHEON 11:30 a.m.; PROGRAM 12:00 p.m.
G. Jeffrey Records, Jr. is Chairman and Chief Executive Officer of MidFirst Bank, a $10 billion commercial bank and mortgage servicer headquartered in Oklahoma City. MidFirst's primary asset focus is nationally diverse real estate lending, and its deposit gathering is predominantly through branches in Oklahoma and Arizona.

Outside of banking, Jeff has played various roles as an entrepreneur and developer. He is Co-founder and/or principal of: Hunter Roberts Construction Group based in New York; Guilford Re in Bermuda; Zaza Hotels in Texas; Rottet Studio design firm in New York, Houston and Los Angeles; and, the Oklahoma City Thunder. Jeff continues to serve the Oklahoma City community as an advocate and contributor for various charities.

After graduating from Claremont McKenna with a bachelor's in Economics in 1981, Jeff began his career at California Mortgage Services in Santa Ana, CA. He joined Midland Mortgage/MidFirst Bank in 1983, and became president and CEO in 1987. He resides in Oklahoma City with his wife, Marisa, and their two young sons. Jeff is a retired rugby player, terrible golfer, decent skier and improving parent.

Jeff's presentation is sponsored by the Robert Day School Distinguished Speaker Series.
ATHENAEUM ETIQUETTE
The Athenaeum serves as a gathering place where ideas, inquiry, and fellowship bring students, faculty, staff, other scholars, and nationally prominent speakers together.



Attendance at any event may be limited to persons associated with CMC, to the people who signed up for the dinner, or to the maximum number of people allowed by fire regulations.



On some occasions the speaker may address the group in another forum or the College may set up a video feed to handle an overflow crowd. All programs at the Athenaeum are filmed. Individuals attending should understand that their image might appear on the videotape.



House rules and common courtesy prohibit disruptive actions inside the building during an Athenaeum sponsored program.



Time allowing, there will be a period set aside for questions. Students will have priority during this portion of the program.



Guests are expected to dress appropriately in all dining rooms. Shorts, jeans, and t-shirts are not acceptable at dinner; more casual attire is acceptable for lunch and tea. No bare feet at any time.
MARIAN MINER COOK ATHENAEUM
RECORDING POLICY
It is the policy of the Marian Miner Cook Athenaeum that no lecture, appearance or performance by any speaker or performer at the Athenaeum is to be videotaped, audiotaped, or otherwise recorded and/or broadcast without the prior written permission of the relevant speaker, performer, or other authorized owner of the intellectual property rights to the event.



Anyone requesting permission to record an event is required to submit an "Event Recording Request Form" to Bonnie Snortum, the Director of the Athenaeum, at least 48 hours in advance of the relevant event.



It is understood that the speaker, the performer, the Athenaeum, and any other event sponsor, as appropriate, reserve all intellectual property rights for each Athenaeum event.



If you have any questions regarding this policy, please contact Bonnie Snortum at bsnortum@cmc.edu or at (909) 607-4180.