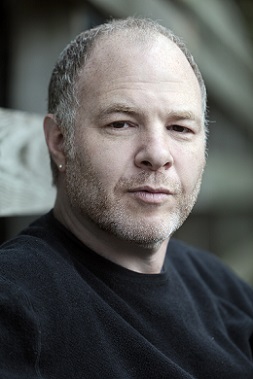 More Than a Few Good Men: American Manhood and Violence Against Women
JACKSON KATZ
MONDAY, SEPTEMBER 30, 2013
Jackson Katz is internationally known for his innovative work in helping promote gender violence education in schools, sports, and the military. While many programs narrowly define sexual assault as a women's issue, Mr. Katz has shifted the discourse by talking about sexual assault as an issue that men have a stake in.

In 1993, Dr. Katz helped found the Mentors in Violence Prevention (MVP) program at Northeastern University. This was the first time high school, college, and professional athletes were all enlisted in a program of this scale to combat men's violence against women. Today, the MVP program has been implemented across collegiate and professional athletics. Teams in the NFL, NBA, and MLB use Mr. Katz's approach. In 1997 Dr. Katz created and directed the first worldwide gender violence prevention program in the the U.S. Marine Corps, and from 2000-2003 served as a member of the U.S. Secretary of Defense's Task Force on Domestic Violence in the Military. Dr. Katz is also the author of two books: The Macho Paradox: Why Some Men Hurt Women and How All Men Can Help (2006), and Leading Men: Presidential Campaigns and the Politics of Manhood (2012).

This talk is sponsored by ASCMC, the department of athletics, and the Athenaeum as part of an ongoing series on social responsibility.