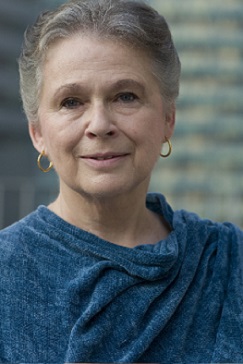 When a Filmmaker's Passion Catches Fire: An Evening with Documentary Producer Dorothy Fadiman
DOROTHY FADIMAN
THURSDAY, OCTOBER 10, 2013
Dorothy Fadiman produces Emmy award winning and Oscar nominated social change media. Her subjects focus on social justice and human rights, ranging from progressive education to holistic healing; from the universal connection within faiths throughout the world, to election integrity in the United States.
Some of her most notable documentaries cover the light of Spirit in every faith (
Radiance: The Experience of Light
) (1978), progressive education that honors children's natural knowing (
Why Do these Kids Love School?
)(1990), and the extraordinary healing journey of a woman with a spinal cord injury (
Moment by Moment: The Healing Journey of Molly Hale
)(2005). Fadiman has produced several series, including a trilogy on abortion rights (
From the Back-Alleys to the Supreme Court
)(1992) — and a five-part series on AIDS in Africa (
Seeds of Hope
)(2006). Her most recent film is
STEALING AMERICA: Vote by Vote
(2008), examines the integrity of a decade of U.S. elections. Fadiman's book,
PRODUCING with PASSION: Making Films that Change the World
(2008), follows her career and shows how independent filmmakers can bring powerful stories to light through documentaries.
James and Dorothy Fadiman's visit to the Athenaeum is sponsored by the Gould Center for Humanistic Studies. For more see
dorothyfadiman