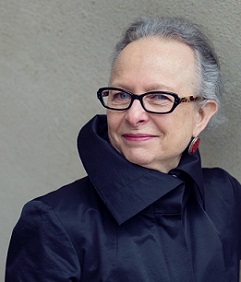 A Discussion of Jewish Renewal in Poland
BARBARA KIRSHENBLATT-GIMBLETT
JOANNA AURON-GORSKA
HAIM DOV BELIAK
PIOTR STASIAK
WEDNESDAY, OCTOBER 2, 2013
LUNCHEON 11:30 a.m.; PROGRAM 12:00 p.m. PARENTS DINING ROOM
For more than 500 years Poland was home to one of the largest and most vibrant Jewish communities. Then, the Holocaust annihilated almost the entire community. After World War II, the remnant of the community languished under Communist rule. Following the fall of Communism in Eastern Europe, the Jewish community in Poland began a slow yet significant revival. In recent years, several new synagogues have been created and highly popular festival of Jewish music and culture is held each year in Krakow. This April the new Museum of Polish Jews opened in Warsaw. On Tuesday, October 2, the Athenaeum will present two panels to examine various cultural and religious aspects of the renewal of Jewish life.

At lunch time Barbara Kirshenblatt-Gimblett, who will be present via Skype from her home in Poland, will talk about the recently opened Museum of Polish Jews, where she serves as a senior director. This lunch will be held at 11:30 a.m. in Parents Dining Room.


Barbara Kirshenblatt-Gimblett is Distinguished Professor at New York University, and Program Director of the Core Exhibition at the Museum of the History of Polish Jews. Her books include Destination Culture: Tourism, Museums, and Heritage (1998); Image before My Eyes: A Photographic History of Jewish Life in Poland, 1864–1939 (1994) (with Lucjan Dobroszycki); and The Art of Being Jewish in Modern Times (2008)(edited with Jonathan Karp). Her edited volume Writing a Modern Jewish History: Essays in Honor of Salo W. Baron (2006) won a National Jewish Book Award. In 2008, she was honored with the award for lifetime achievement by the Foundation for Jewish Culture and the Mlotek Prize for Yiddish and Yiddish Culture. She currently serves on Advisory Boards for the YIVO Institute for Jewish Research, Vienna Jewish Museum, and new Jewish Museum and Tolerance Center in Moscow.