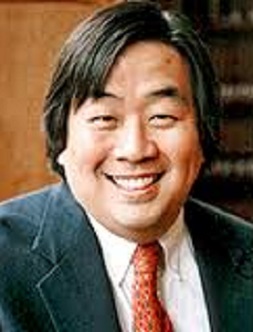 Is There An Obama-Clinton Doctrine?
HAROLD KOH
TUESDAY, OCTOBER 8, 2013
Professor Harold Koh is one of the country's leading experts in public and private international law, national security law, and human rights. In true CMC fashion, Professor Koh applies his legal expertise both in and out of the classroom. On the Academic side, Koh served as the Dean of Yale Law School from 2004 to 2009, has authored or co-authored eight books, and published over 180 articles. On top of these remarkable achievements in academia, Professor Koh has also had a distinguished career in government and international relations. From 1998 to 2001, Koh served as the U.S Assistant Secretary of State for Democracy, Human Rights and Labor, and from 2009 to 2013 he left Yale to serve as Legal Adviser to the State Department. Professor Koh testifies regularly before Congress, and litigated numerous cases involving international law issues in both U.S. and international tribunals.

For his groundbreaking work, Professor Koh has received thirteen honorary degrees and more than thirty awards for his human rights work, including awards from Columbia Law School and the American Bar Association for his lifetime achievements in international law. He is a Fellow of the American Philosophical Society and the American Academy of Arts and Sciences, an Honorary Fellow of Magdalen College, Oxford, and a member of the Council of the American Law Institute. In his talk at the Athenaeum, Professor Koh will explore the question: "Is there an Obama-Clinton Doctrine." This talk is part of President Chososh's inaugural "Liberal Arts in Action" speaker series.

Free childcare is available to CMC faculty, staff, and students. Contact dgraves@cmc.edu to register.