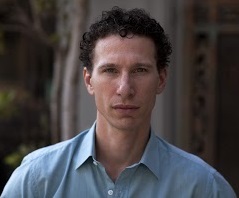 The Arab Uprisings Aren't Over
THANASSIS CAMBANIS
WEDNESDAY, OCTOBER 16, 2013
Thanassis Cambanis is a journalist who has covered the Middle East for a decade. He is currently writing a book about efforts to create a liberal order in Egypt after the overthrow of Hosni Mubarak. His first book, A Privilege to Die: Inside Hezbollah's Legions and Their Endless War Against Israel, was published in 2010. He writes "The Internationalist" column for The Boston Globe Ideas section, and is a correspondent for The Atlantic. Thanassis regularly contributes to The New York Times, The Globe (where he served as a foreign correspondent in Iraq and the Middle East), and other publications. He is a fellow at The Century Foundation in New York City. He lives in Beirut, Lebanon with his wife Anne Barnard, a reporter for The New York Times, and their two children.

Since the Sept. 11, 2001 attacks, Thanassis has covered America's "War on Terror" at home and abroad. In the federal courts he followed the rights-stripping and new prosecution strategies that targeted terrorism suspects, militant groups, and international finance. In the American political arena he covered the interventionist foreign policy consensus, and the norms that limited political engagement with groups considered foes of America. In the Middle East, he spent three years in Iraq covering society there in the aftermath of the US invasion. He traced the Islamist revival from Iraq to the Levant, covering the rise of the Muslim Brotherhood through its peak in Egypt last year. He covered the 2006 war between Israel and Lebanon, and the Arab uprisings that began in late 2010. He previously worked for the Associated Press in Greece and Indonesia.

While he lived in New York, Thanassis taught journalism and foreign policy at Columbia University's School of International and Public Affairs and the New School's Graduate Program in International Affairs in New York City. In 2009 Cambanis served as a Ferris Professor of Journalism at Princeton University, teaching a seminar of his own design called "Writing About War." Thanassis studied international affairs for a master's degree at Princeton University, and did his undergraduate work at the University of North Carolina at Chapel Hill.