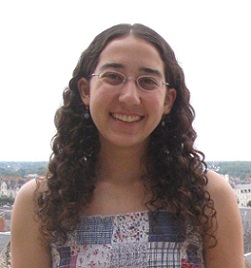 Conning Harvard
JULIE ZAUZMER
THURSDAY, OCTOBER 24, 2013
Julie Zauzmer began covering the case of Adam Wheeler, a student who faked his way into Harvard, when she was a freshman at Harvard herself. Her reporting led her to write a book, Conning Harvard: Adam Wheeler, the Con Artist Who Faked His Way into the Ivy League (2012), all about how Wheeler tricked the admissions office and bilked the university out of tens of thousands of dollars.

In her Athenaeum talk, Ms. Zauzmer will talk about Wheeler's story, its implications for the college admissions process and the pursuit of academic integrity, and the ethical and stylistic challenges she confronted while writing the book.

Julie served as the Managing Editor of The Harvard Crimson in 2012 and graduated in 2013. She is now a full-time reporter for The Philadelphia Inquirer.